Regional Diwali Recipe Contest
Diwali Contest Alert!
Vibrant garlands , colorful shop fronts, beautiful lamps, defined rangolis & most importantly delicious mouth watering Diwali treats. From Kashmir to Kerala and Kolkata to Mumbai, the flavors of Diwali specialities change from region to region. We'd love to explore and learn about these Diwali treats from your region!
We invite bloggers and home cooks to share unique Diwali regional recipes. The best recipe wins cash prize of Rs.5000.  
Pull up you sleeves and get cooking & clicking!
Three easy steps to participate
Register on SecretIndianRecipe.com
Submit your original Recipe and a clear photo of final dish
Include Hashtag #DiwaliRecipe or #DiwaliRegionalRecipe in recipe introduction & SUBMIT
 
Like our facebook page and Share your recipe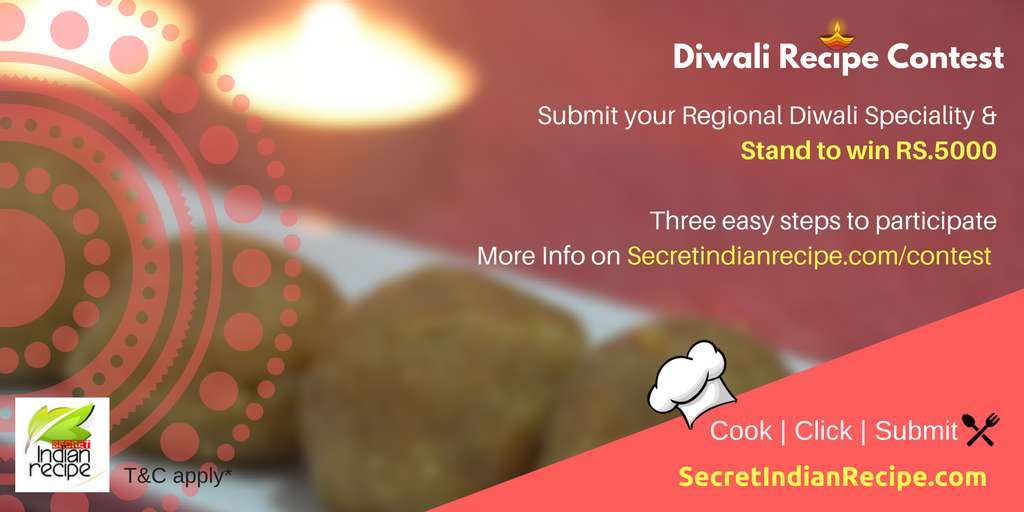 #RegionalDiwaliRecipe Contest : Terms & Conditions
The Contest will be open commence on 14th October 2016 to 20th November 2016. Entries after 20th November 2016 will not be valid.
Winner will be announced after 24 thNovember
All entrants must have an Indian Bank account/ Contests from outside of India will receive a Amazon.com cash voucher equivalent to the winning amount
Recipes must have

Title
Introduction
Atleast one clear photo
Step-wise Clear Directions 

Winner will be announced via SecretIndianRecipe's Facebook page and website
All Recipes Must be Original and not from a third party site or your own
Entrants agree to give permission to SecretIndianRecipe to use their Recipe, photo(s), & name for contest promotional purpose  
By submitting a recipe, contestants accept these rules and agree to be bound by the results of the prize selection
SecretIndianRecipe reserves the right to remove recipes, photos or comments it deems inappropriate, and to disqualify contestant(s) who post such content.
SecretIndianRecipe also reserves the right to refuse submissions for any reason.
When promoting your recipe submission on Facebook, Twitter , G+ or Pinterest, participants are encouraged to use the official contest hashtag: #MyRegionalDiwaliRecipe
Participants are encouraged to upload their profile pictures while registering their account
Our Supporting Partner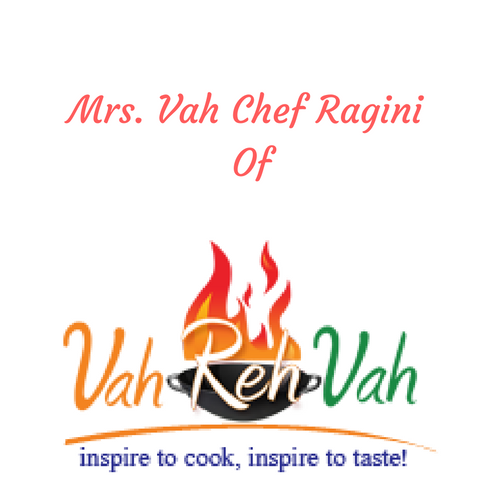 Our Outreach Partners