​kabargah Kashmiri Pandit Style
This ​Kabargah preparartion is made in authentic Kashmiri Pandit Style. Kashmiri cooking is very elaborate and food is a very important part of​ our culture. The Kashmmiri Pandit Style of cooking uses a lot of turmeric, yoghurt and spices and does not ​make use of onions and garlic which makes this style of cooking unique. ​Try this recipe and you'll love it!
​This recipe is also available at my restaurant Matamal in Gurgaon at 203 City Court, Sikandarpur, Mg Road, Gurgaon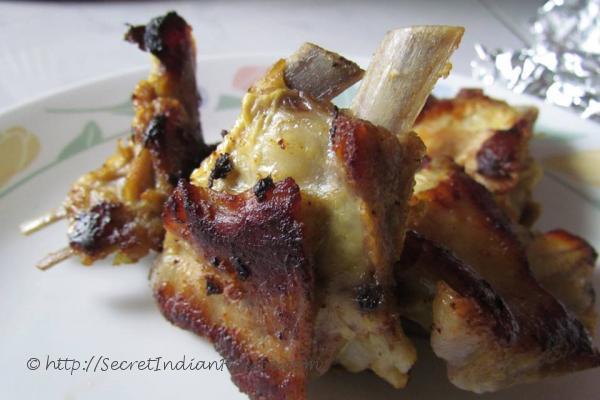 Ingredients:
1 kg Lamb ribs
2 cups milk
1 tsp garam masala ……..- it's the closest thing to my blend)
A pinch of asafoetida
Salt
1 star anise ( 1 tsp fennel powder - the traditional way)
4 Tbs yogurt
1 tsp chilli powder
1/2 tsp garam masala
Ghee for frying ( begin with half a cup ghee)
Directions:
1.Pressure cook the ribs for a few minutes and then cook them in milk and spice. Now drain the water and wash the meat under a spray of water.
Bring the milk and water mix to a boil.
Add in the meat , salt, asafoetida, the garam masala and the star anise or the fennel powder and cook on slow heat until the meat is fork tender.
The timing for this will depend on the quality of meat.
The better quality ribs will be done before the milk evaporates and for others you may need to cook almost until the milk evaporates and then some more.
Once the meat is tender, remove from the milk, and let drain on a wire rack.
Mix the yogurt with a little salt, chilli powder and garam masala. dip the boiled ribs in this mix. Keep on a wire rack for a few minutes.
Heat up some ghee in a pan and fry the ribs, a few at a time. Ensuring you don't overcrowd the pan.
When they are nice and golden crisp , you know they are ready.​
Other Indian Recipes that you may Like !