Ras Malai (popular Indian Milk Dessert For Holi)
Holi is just around the corner, I was trying my hand at some dessert recipes to make for make for my friends during Holi. Each of us will be bringing a dish, I have been asked to get dessert for 10 people... *phew* Somehow I got this urge of making ras malai myself. I thought before making for 10 I should try making it in small portions. So after reading a few recipes from recipe books, this is what I came up with... Just FYI, my Ras Malai shape looks a bit funny and you will read the reason why in the recipe below, and I will work on that the next time.. But the taste was amazing!
For this recipe you will need fresh Chena preferably homemade. You may see Sapna's , Chena Recipe here (Refer to the first 4 steps of this recipe)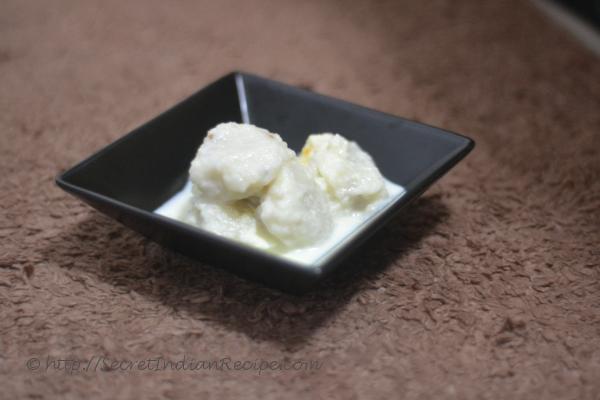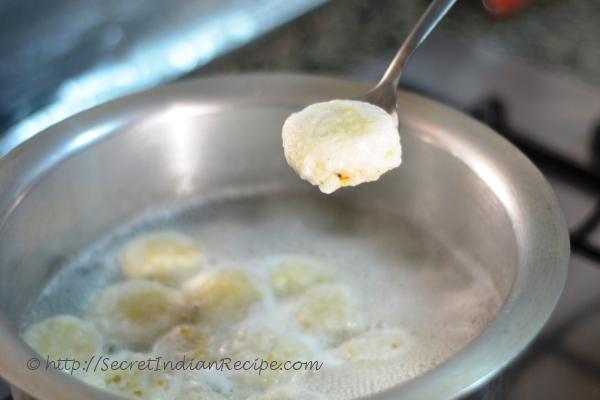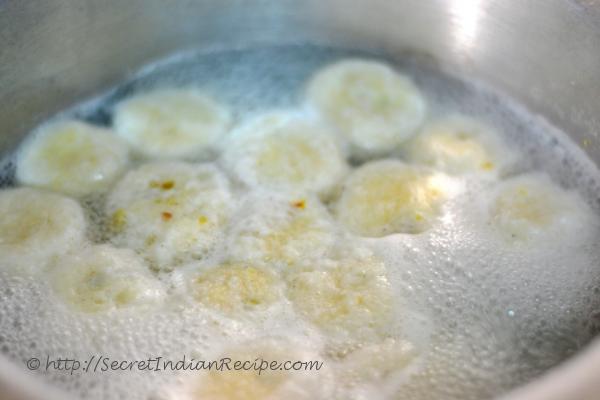 Ingredients:
Chena: 1 Cup or 250 gms
Full fat Milk: 1 Litre
Sugar: 150 gms
Saffron/ Kesar: 2 pinches
Water: 3 to 4 times that of the sugar (About 500 gms)
Directions:
Take fresh chena in a bowl or plate, mash using your palms and make into a soft chena dough
Now take a small portion of the chenna and make small round balls, slightly press between your palms to flatten them. You should make about 12 to 14 flat balls
Heat water in a deep vessel, add all of the sugar. Let it come to a boil. Add a pinch of saffron. When the water starts to boil, slowly release the chena balls into the water
Let the chena cook in boiling water for 20 mins. After 20 mins turn off the heat and let the chenna balls rest in the syrup. You will notice that chena increases in size after cooking in water.
In the meanwhile, heat the milk in a pan, add 2- 3 tbsp of sugar and remaining saffron strands. Keep stirring continuously on med heat till the mils reduces to half and starts thickening. Remove from heat and keep aside
Remove chenna balls one by one from the syrup squeeze out the syrup from the balls by pressing between your palms and place in the thickened milk . You will see in my photos that my chena balls did not hold the prefect shape, the reason being that my chena was too soft. You need just the right chena consistency for better hold
Garnish with pistas and dry fruits (Optional) Your Ras malai is ready. Serve chilled or at room temperature
Footnotes:
You may use 50 gms more or less sugar depending on your sweet preference
Other Indian Recipes that you may Like !