Indian Cooking: 5 Must Have Kitchen Tools Under Rs.1500
Submitted by Administrator on 9 February 2017 - 9:39pm
With the increasing movement of healthy eating in India, more families have started creating the restaurant style dishes in their kitchens instead of eating out. Keeping in mind the "everyday restaurant style at home" cooking we have listed the 5 must have kitchen tools to create your perfect Indian recipes.
1) The Hand blender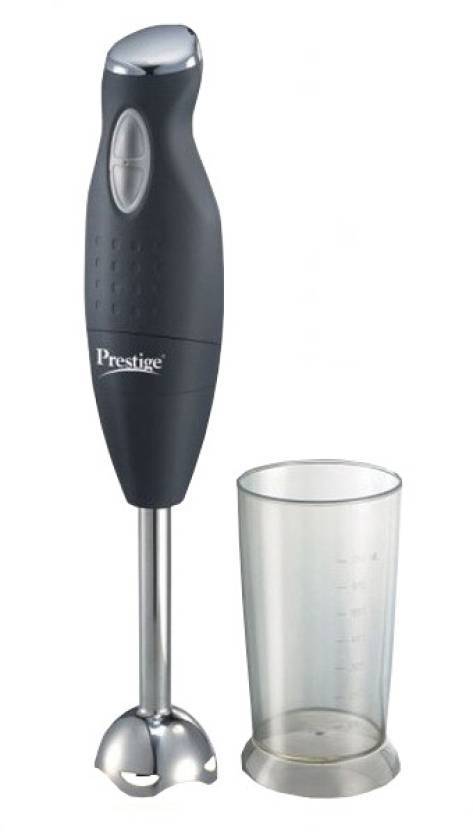 Indian dishes are not always curries and sauces, but most of them are! And we love our curries. When we think of a restaurant style curry we all try to make that curry saucy and smooth, don't we? Most of us transfer the cooked masala (Onions& tomatoes) into a mixer and blend it smooth (and at times the heat of the masala pushes open the lids and makes the kitchen a mess). One of the best ways to smoothen out the onions and tomatoe chunks in the curry is by using a hand blender. Be it chicken or panner tikka masala, Bhindi handi, Baingan masala etc the hand blender does the trick. We strongly recommend using the ones with a steel blender mouth and not plastic. This Prestige PHB 5.0 200 W Hand Blender works perfectly well.
Currently on sale you can buy this hand blender on flipkart via the link below. BUY HERE >> Prestige PHB 5.0 200 W Hand Blender Prestige PHB 5.0 200 W Hand Blender
2) The perfect WOK Kadhai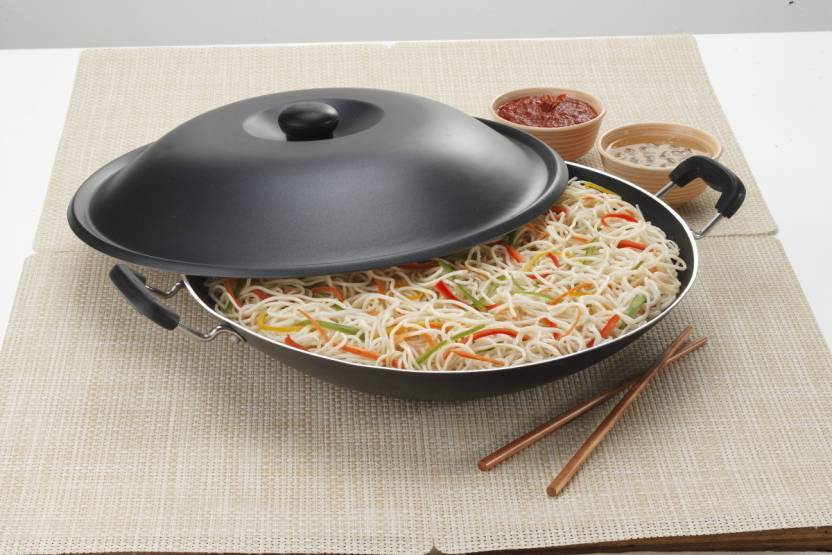 We all know that chowmein and Manchurian and more Indian than than Chinese -) Haa! But we love our Indian Chinese dishes. The Paneer schezwan, chicken Manchurian, hakka noodles etc... Making the perfect restaurant style noodle stir fry is an art and you need the perfect Chinese wok for that. Our usual kadhai just doesn't work. But how about using a Chinese wok that can also be used for Indian sabzis and curries? This Chinese Wok Pan is the perfect choice for making your noodles, rice and Chinese sauces as well as the Indian curries.
Check it out HERE >> Elite Black Beauty Chinese Wok Pan 37.5 cm diameter Elite Black Beauty Chinese Wok Pan 37.5 cm diameter
3) Rice Cooker: Go Electric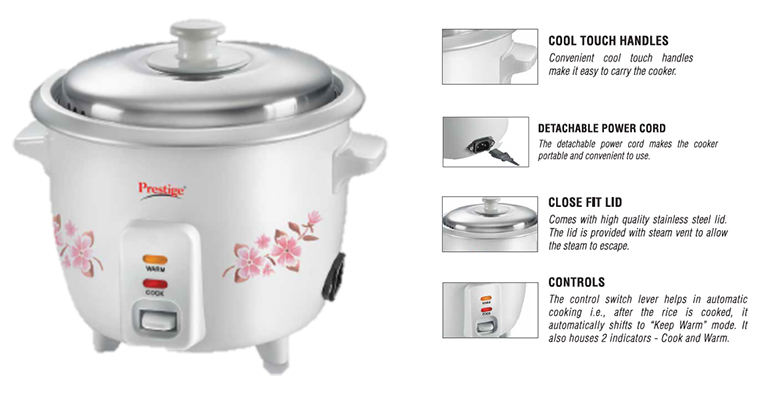 Rice is an integral part of an Indian meal. We bet that almost every household in India prepares rice at least for one meal a day. Some prefer making rice in a regular cooker and some prefer cooking it in an open pot separately and draining the water. In both cases one must remember to switch off the flame /drain water on time otherwise the rice turns mushy. An electric cooker takes away that pressure and lets you focus on other dishes. It's a versatile appliance as not only can you prepare plain rice in it, but you can also cook jeera rice, pulao or any quick rice dishes. If you are not sure which rice cooker is good for you, we'd suggest have a look at the Prestige Delight PRWO - 1.5 Electric Rice Cooker with Steaming Feature.
It is one of the good ones available out there! Prestige Delight PRWO - 1.5 Electric Rice Cooker with Steaming Feature
4) The Steamer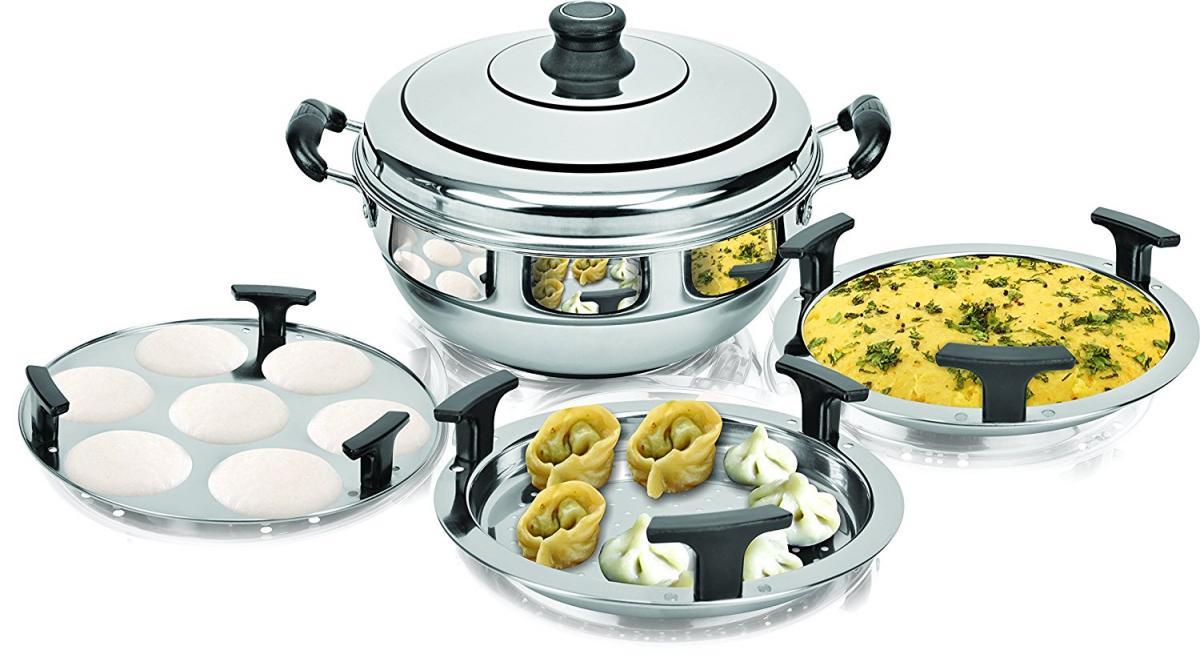 Many traditional Indian recipes like the dhokla, idli, alu wadi etc are steamed. These are also the healthier than most other Indian dishes considering they are steamed. The steamer is an essential appliance in the Indian kitchen for the preparation of Indian vegetarian and non-vegetarian recipes and also Indian Chinese momos! With a steamer home we'd say ditch the street side dhoklas and momos.
A great all-in one appliance is this Kitchen essential idly/dhokla & patra maker Kitchen Essentials Induction Bottom Multi Kadai with 5 Plates (2Idli+2Dhokla+1 Patra) Stainless Steel Steamer Prestige Delight PRWO - 1.5 Electric Rice Cooker with Steaming Feature
5) The Urban Rural tea set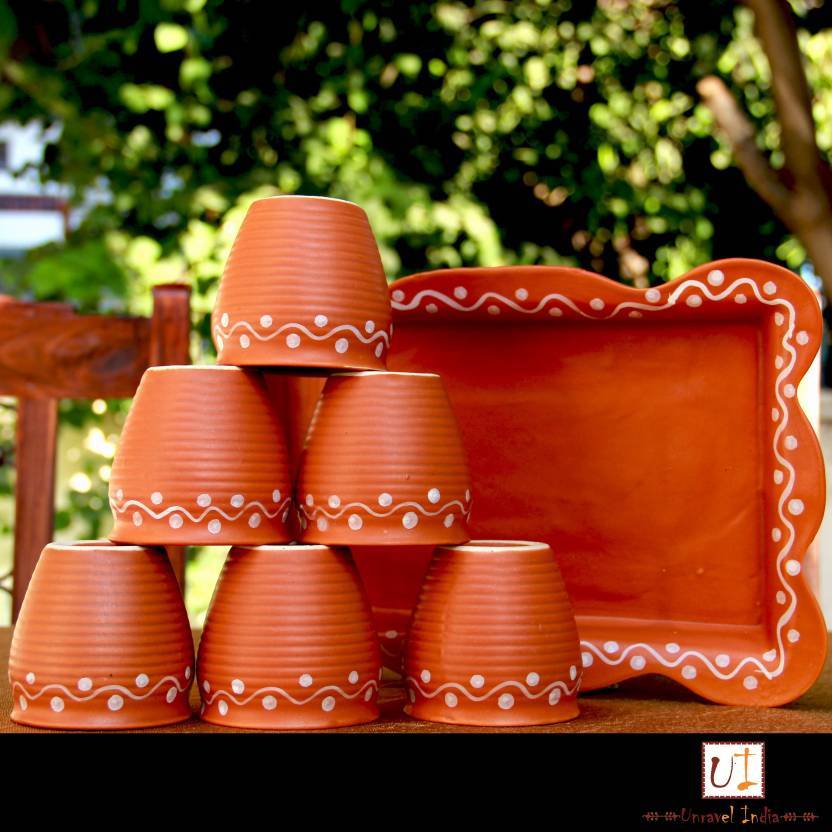 While hosting a party we all like to go a bit over board to be the perfect host and impress our guests. These Earthen Ceramin Kulhads are the ideal cups to serve tea/coffee of any drink in. This is not a must have, but its a great product to add that additional "wow" element to you party.
Trust us these will be the talk of the party!  Check them out on Flipkart on sale -  Unravel India Unravel India Earthen Ceramic Kulhad with Ceramic Tray(Set of 6)