Elaichi Kesar Sharbat (healthy Indian Drink)
Cardamom and Saffron both are used extensively in Indian cooking for their flavour. But apart from flavour they also have therapeutic value. Cardamom is excellent to control acidity and saffron is warm in nature. Babies and young children are often given saffron flavoured milk in Winter to keep their body warm. Here is my quick fix royal sarbet recipe, which is combines the two flavoures and healthy benefits. My #HealthyIndianDrink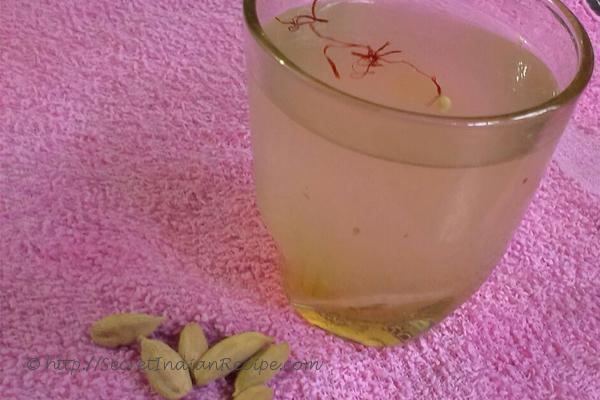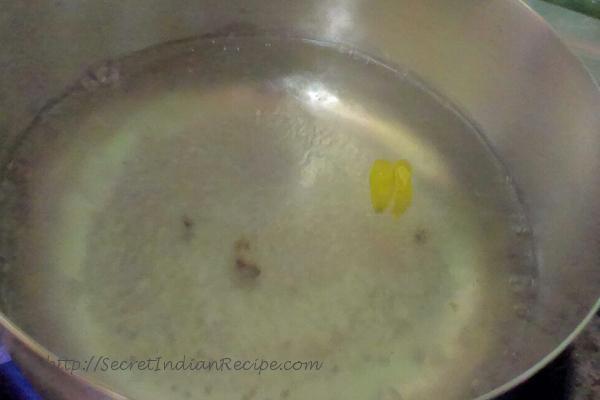 Ingredients:
Sugar - 5 Tablespoon
Water - 500 ml
Green cardamom powder - 2 pinches
Saffron - Few strands
Lemon juice of 2 lemons
Ice - as required
Directions:
Pour the water in a pan and switch on the gas
Add sugar, powdered green cardamom pods and saffron.
Continue to stir till the sugar dissolves.
Switch off the gas and let the mixture cool.
Keep in the refrigerator for an hour.
Before serving add freshly squeezed lemon juice and mix.
Add ice if required.
Footnotes:
You can prepare this mixture and keep in the refigerator for a week.