Kolambi Cha Rassa (prawn Curry)
Before I proceed to share the full recipe, I must share that I was inspired to make this recipe after trying the delicious prawns curry in Mumbai made by our Karwari Homechef Shilpa Joshi who also happens to be my Mami! She is an amazing cook, her specialty in cooking is seafood - the Karwari/ Goan style. So Homechef Shilpa Mami, this one is for you!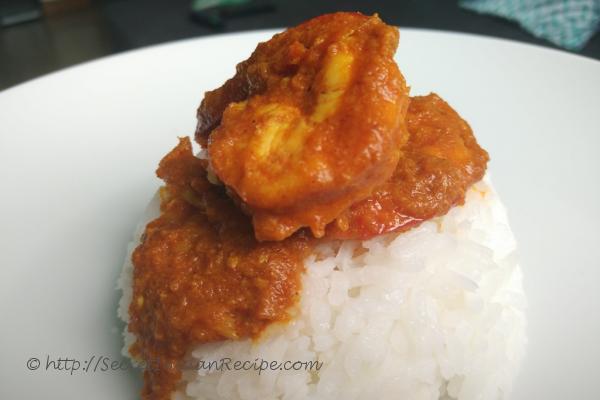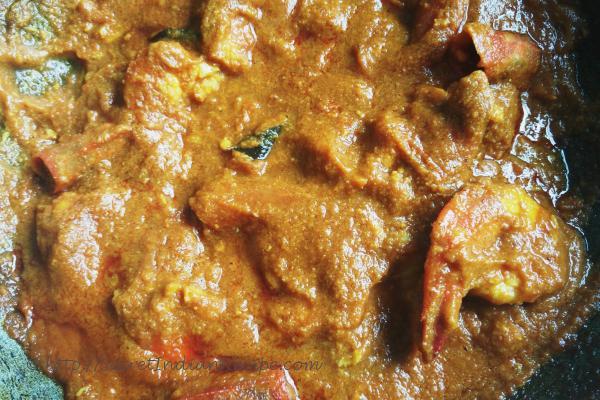 Ingredients:
Fresh Prawn (Medium Sized) : 10Pcs
Red Onions 3
Fresh Coconut small 1/2 or grated coconut 3/4th cup (1 cup=200gms)
Coriander seeds: 2 tbsp
Jeera: 1 tbsp
Khuskhus : 1.5 tsp
Whole Peppercorns: 1/2 tsp
Dry red chilies : 4 pcs
Garam masala : 1tsp or Malwani Masala : 1tsp
Coriander & Cumin powder: 1tsp (optional)
Salt to taste (about 1 tsp)
Coriander to garnish
Oil for cooking
tomato 2 finely chopped (You can also use tamarind water)
Lemon juice : 1tbsp
Garlic cloves: 5-6 pcs
Directions:
Let's prepare the masala first: In a bowl of water soak the red chilies and peeled garlic cloves for 5 mins.
Heat a pan, dry roast coriander seeds, peppercorns, coconut and 2 sliced onions on low heat for 15-20 mins or till nice golden brown. Let the mixture cool
Shallow fry the prawn pcs first till 1/2 cooked. Set it aside
In a blender/mixer, add all the roasted ingredients, soaked red chilies, khus khus, 1 roughly chopped tomato, salt 1/2 tsp and water to aid the blending
Blend for a good 15 mins and stiring in between the blending process. Don't add a lot of water as that will result in coconut being coarse, we want to make it into a smooth sauce
Chop the remaining one onion finely, add 4tbsp oil in kadhai, add the finely chopped onion and saute till pink, add coriander cumin powder, malwani masala and tomato. Give it a good mix
Now add the smoothly blend masala. Mix well
Cover and cook for 15 mins on low heat.
Open to check the consistency, if its too think add water, if you like it thick leave it as is. I added about 1/2 cup water.
Add the semi fried prawns, cover and cook covered for another 5 mins on medium heat
Turn of the flame, squeeze half a lemon and serve hot with white rice.