Rhomesecret Recipe : Mogri Tepla With Special Yogurt
This is a flavour & nutrition packed preparation made out Rice, moong dal, toor dal, wheat flour, besan flour. Made into round thepla like shapes. High on overall nutrition, this preparation is rich in minerals, proteins, vitamins and carbs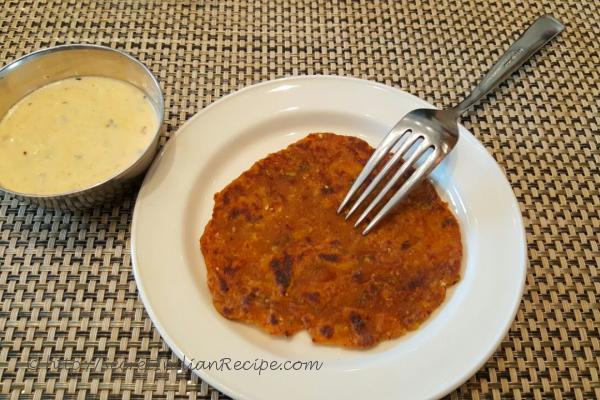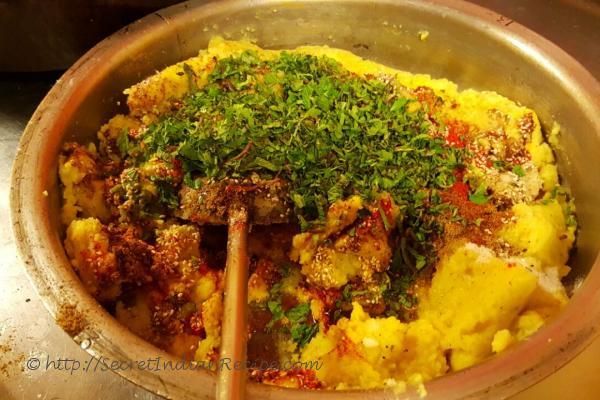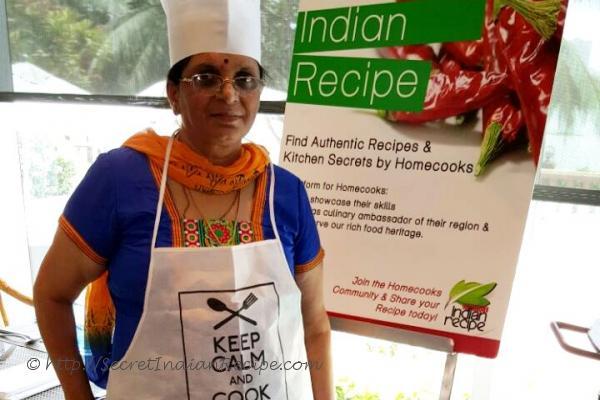 Ingredients:
|| Ingredients for Mogri Thepla ||
Wheat Flour- 3 Cups
Besan Flour- ¼ Cup
Moong Daal- 50 gms
Toor Daal- 50 gms
Rice- 200gms
Pure Ghee- 2 Tbspn
Vegetable Oil- 3 cups
White Sesame seeds - 2 Tbspn
Green Chilli Ginger paste- 2 Tbspn
Garlic Paste- 1 Tbspn
Turmeric Powder- 1 Tspn
Red Chilli Powder- 1 Tbspn
Coriander and Cumin Powder- 2 Tbspn
Garam Masala Powder- 2 Tspn
Asafoetida Powder (Hing)- ¼ Tspn
Coriander Leaves- 1 Bunch
Salt- To taste
|| Ingredients for Special Yogurt ||
Yogurt: ½ kg
Vegetable Oil- 1 Tbspn
Black Mustard seeds (Rai)- 1 Tspn
Cumin seeds (Jeera)- 1 Tspn
Methi seeds (Fenugreek)- ¼ Tspn
White Lentils (Urad Daal)- 1 Tspn
Neem Leaves- 5 - 6 leaves
Coriander Leaves- 1 cup Finely Chopped
Mint leaves- ¼ cup finely chopped
Chopped Green Chilli- ¼ Cup
South Indian Sambaar Masala- 2 Tbspn
Icing sugar- 2 Tbspn
Salt- To Taste
Directions:
Preparation of Mogri Thepla:
Wash Rice and moong daal together and Soak for 2 hours before preparation time. Wash Toor daal separately and soak for 3 hours before preparation time.
Mix rice, moong daal and toor daal in 4 Cups of water. Add Ghee, turmeric powder, salt, asafoetida powder.
Pressure cook for 15-20 mins (Approx 5 whistles). After it is cooked, let it cool for some time.
After it cools down completely, mash it all up properly. Add finely chopped coriander, ginger green chilli paste, garlic paste, turmeric powder, red chilli powder, salt, garam masala and coriander cumin powder to the mashed khichdi. Mix well.
Mix wheat flour and besan flour and add oil. Add the Flour oil mix to the khichdi and prepare dough.
Add water if necessary. Make small balls of the dough and roll it with a rolling pin in round shapes.
Cook on medium flame in a roti pan. Serve Hot with Karonda Pinkle and Special Yogurt.
Preparation of Special Yogurt:
Heat oil in a sauce pan till its smoking point. Let it cool down a bit till it comes to warm temperature.
Take Mustard seeds, Cumin seeds, Methi seeds, Urad daal, Neem leaves, Asafoetida powder, Green chilli, Mint leaves and Coriander leaves in a bowl and pour in the warm oil.
Add the mixture to the yogurt. Add sambaar masala, sugar and salt to the yogurt and mix well.
Remove in a serving bowl and garnish with coriander leaves. Serve with Mogri Thepla and yogurt
Footnotes:
Pre Preparation 1. Rice and Moong Dal need to be soaked together, 2 hours prior to preparation. 2. Toor dal needs to be soaked separately, 2 hour prior to preparation.