Mango Jam
Mango Jam is one of my favorite jams. The homemade mango jam tastes better than store bought and is not as difficult to make as it looks.. Here is my Mango jam recipe!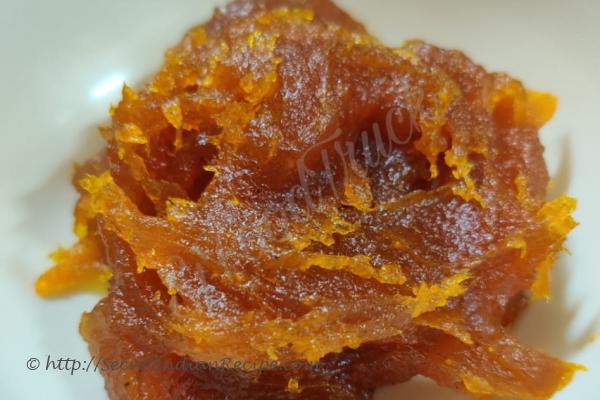 Ingredients:
5-6 ripe mangoes
250 gms sugar or according to sweetness of mango
1 tsp cardamom powder
Directions:
Peel mangoes and grind them in the grinder and make pulp.
Heat heavy bottom pan add this pulp and cook till 5-6 minutes.
Add sugar and keep stiring continuesly until it thickens. Add cardamom powder.
It will take approximately 40 minutes. And it starts leaving the bottom of the vessel.
Once it has cooled down store this in an air tight bottle and refridgerate it.
Your mango jam is ready!