Sugar Free Gajar Ka Halwa ( Healthy Carrot Pudding)
Cooking ' Gajar ka halwa' itself is a nice experience. I remember how we used to hang around in the kitchen when Mom used to cook it. The typical smell of cardamom along with a faint smell of carrots cooking together was enough for us to feel hungry. Now when I cook it in my kitchen my kids also show the same enthusiasm. Of couse cooking Gajar ka Halwa is no big deal but here I am sharing how to make it healthier. Ofcourse the taste will not be as same as you cook the traditional way....with Mawa and lot of ghee but my version is definetly healthy and delicious.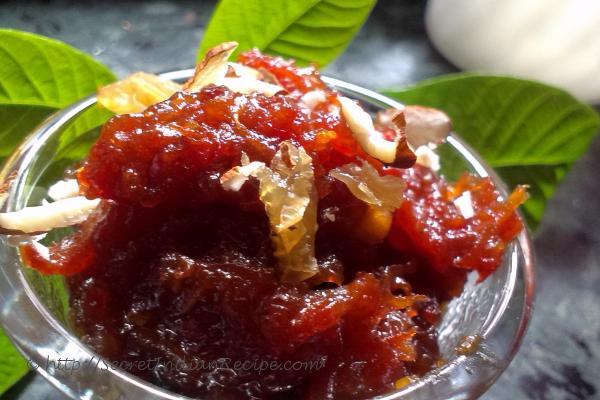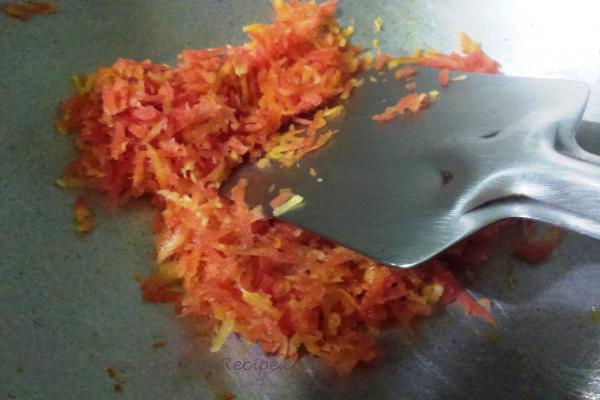 Ingredients:
Gajar (Carrot) - 1 cup grated
Gur (Jaggery) - 3/4 cup grated
Green cardamom - 1 piece
Dry fruits - 2-3 tablespoon chopped
Directions:
Switch on the gas and keep a pan on lowest possible flame. Please note since we are not using any oil or ghee, the flame should be minimum throughout the cooking or it will burn the carrots.
Add the grated carrots along with crushed green cardamom and saute for about 10-15 seconds.
As soon as you can smell the aroma of cardamom, add the grated jaggery and chopped dry fruits.
Continue to saute till the jaggery melts and gets completely mixed with carrots. Switch off the flame and serve immediately.
Footnotes:
You can add a bit of saffron for extra flavour