Grandmother's Pomfret Fish Curry (paplet Che Saar)
A typical Maharashtrian recipe from my mom's kitchen.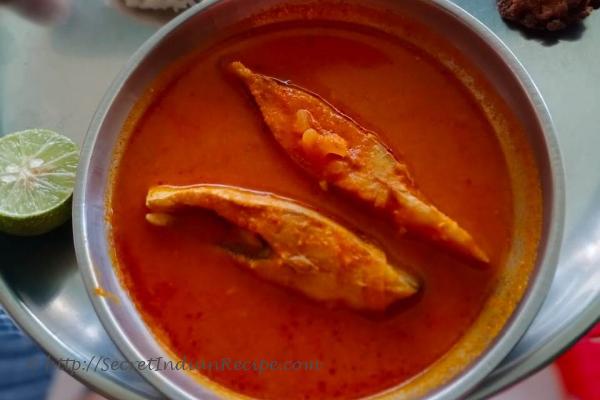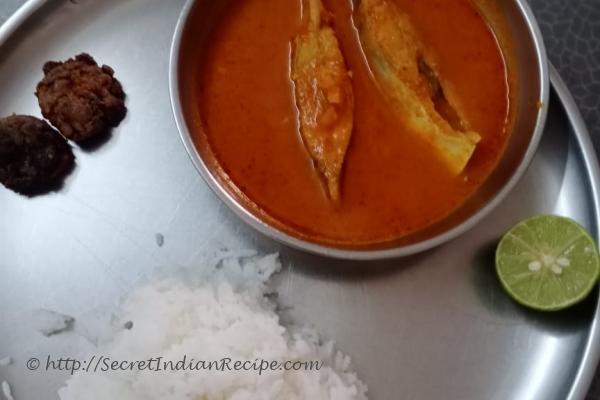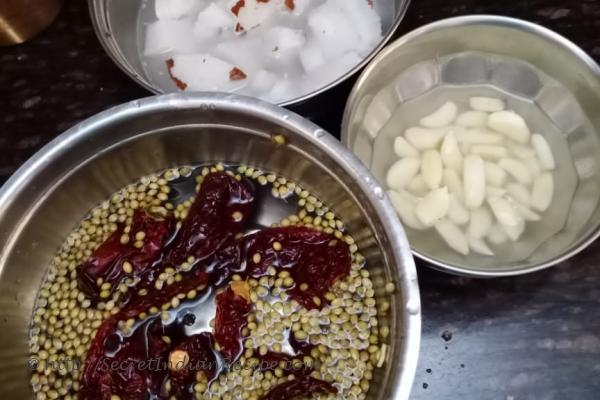 Ingredients:
|| Ingredients for the coconut paste ||
Half grated coconut (wet)
6-8 kashmiri dry chillies for the color
8-10 garlic pieces
Coriander seeds
3-4 pepper corns
Salt
|| For the curry ||
Oil
One onion chopped
Soaked Imli / tamarind
Chilly powder
Salt
3 to 4 Fish (Pomfret or any of your choice)
Directions:
Marination After cleaning fish, apply salt and little turmeric powder to fish and keep
To make the paste - Soak the coriander seeds + garlic + red chillies + pepper for a while in water to enable grind it well - In a mixie jar, mix the grated coconut + the above soaked ingredients and grind it to an absolutely fine paste.. Add water gradually as needed
To make the curry: - Heat oil in kadhai /pan - Add chopped onions - Once pinkish in color, add the paste, and cook the coconut paste for few minutes... - Once the coconut is cooked well, add water to make the curry, do not keep the curry too thick - Then drop the fish pieces into the curry and add the chilly powder and salt as per taste - Squeeze the soaked imli, and add only the imli water and not the imli pulp - Bring the curry to boil and let it boil well till the fish is cooked
Your curry is ready... Enjoy this curry with hot steaming rice
Footnotes:
You can make this curry using Prawns as well.