Potato Sticks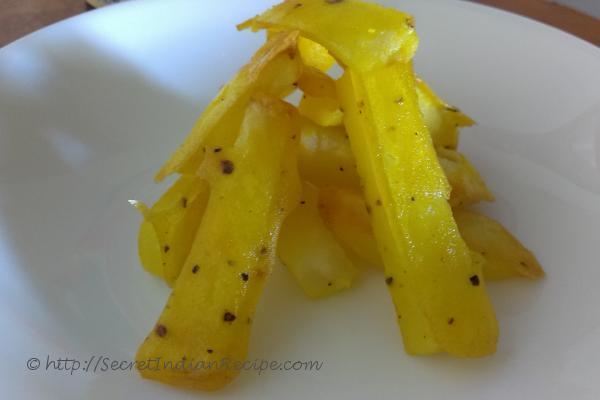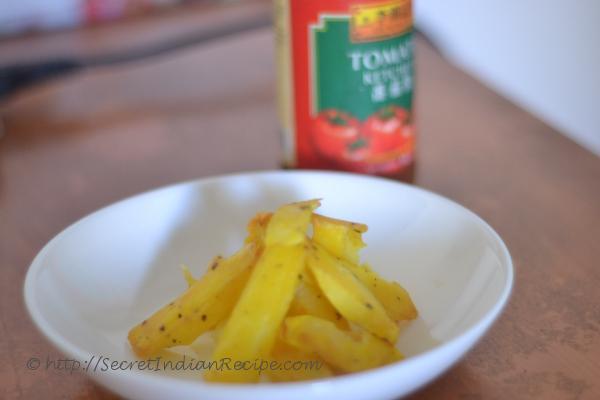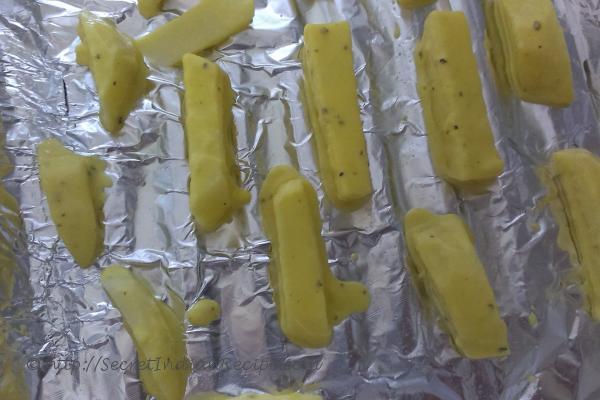 Ingredients:
Potatoes 2
Salt to taste
Pepper powder to taste
Oil for coating
Rice flour 3 tbsp
Water as required
Directions:
Peel and wach potatoes. Cut the potatoes in long strips. Soak in water and set aside
In a bowl, mix rice four, salt and pepper to taste. Stir well
Add water to the mix till it forms a cake batter like consistency.. more like thin pakoda batter
Pre heat over to 150 degrees
Take a tray and place a foil in it. Coat the foil with oil to avoid the potatoes to stick
Slowly dip each potatoe stick into the batter and place it on the tray
Drizzle oil on opn of the sticks
Cook the sticks in oven on 150 degrees for 15-20 mins or till the batter becomes crisp and potatoes cook through well
When done, remove from oven and let it cool. If the potato sticks are sticking to the foil, allow them to cool completely.
Serve with ketchup
Footnotes:
While hot you may also grate some cheese on the sticks