Rhomesecret Recipe: Ras Shirvale (a Traditional Marathi Recipe From Konkan)
This dish was first prepared at Renaissance Mumbai's Lake view Cafe as a part of #RHomeSecrets on 7th August.
Ras Shirvale or Shirwale is a traditional Marathi recipe from Konkan villages. Due to the tedious process of preparing the dish not many households in the city make it. But it is still made in the villages in Konkan region.
This recipe makes for 40 pax.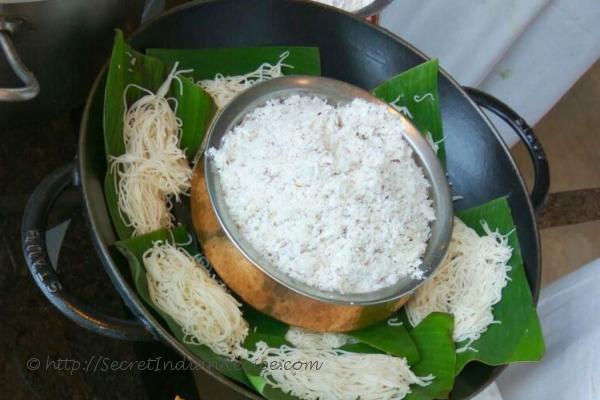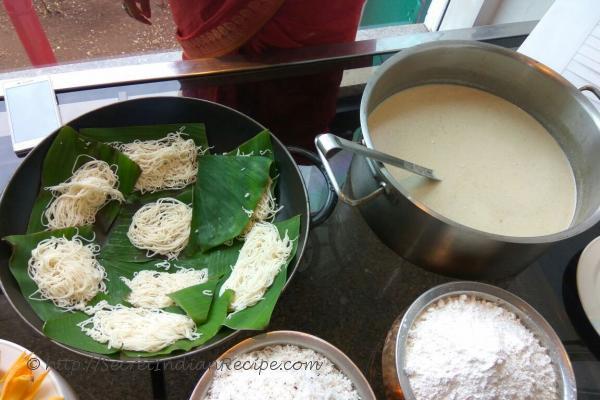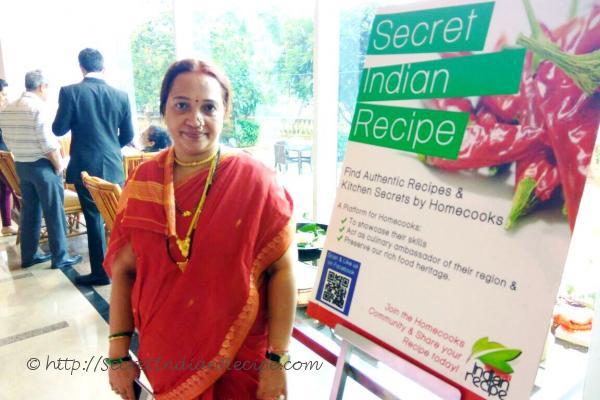 Ingredients:
Rice flour : 5kg
Jaggery : 2kg
Cardamom powder: 500gm
Salt : To taste
Coconut : 10 nos
Water : Equivalent to rice flour quantity
Directions:
Boil water till slightly warm
Turn off the heat and mix rice flour in that water
With the help of flat spoons start mixing the water and rice to make a soft dough
After a few minutes you can use your hands to make a soft dough
Cover and rest it for some time. Boil more water on the side
Make medium size balls of dough and put it in boiling water till cooked approx 10 mins on medium heat should do or till the balls start floating on top of water.
Grate fresh coconut and extract coconut milk from it.
In a deep bowl take the coconut milk add grated jaggery and cardamom powder stir till the jaggery melts.
Now take the cooked rice balls in a "sev" maker (manual noodle maker) and mould small noodle rounds.
You don't need to cook the noodles as the rice balls are already cooked
To serve, place the noodles in a bowl and pour a ladle full coconut rabdi (the "ras")
Serve immediately.