প্যান কেক( Pan Cake)
Its a very common bengali breakfast or tiffin dish, which is really easy to cook and that to within minutes.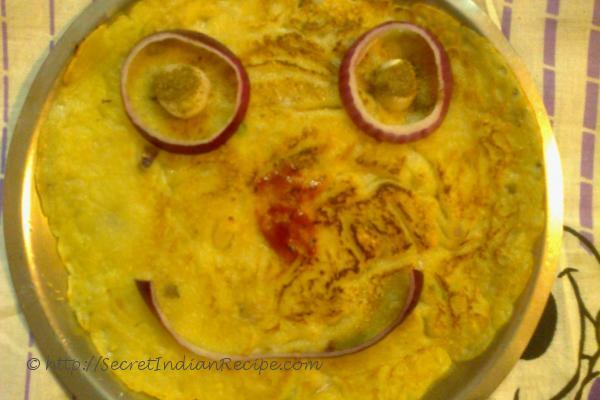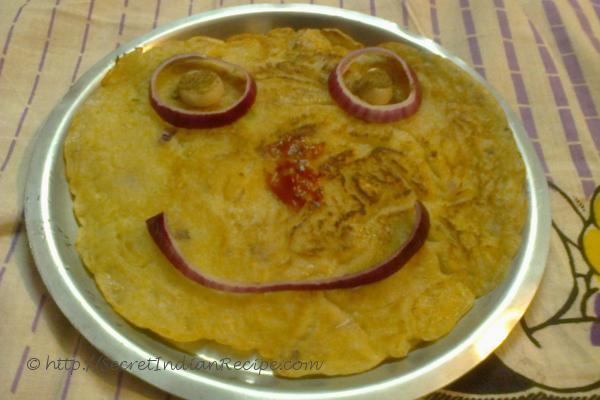 Ingredients:
Flour(Maida)- 1cup
Milk- 1cup
Water- 1/2 cup
Egg- 2pc
Chopped onion+carrot+beans- 1/2 cup
Salt & Sugar- To taste
Butter/Oil- 50ml
Baking Powder- 1tsp
Directions:
Make a diluted batter with Flour, milk and water.
To it, add the bitten egg and whisk well.
Now add the chopped veggies, salt, sugar and baking powder and whisk well again.
Now heat a non-stick pan with butter.
Add 1 small bowl of the batter and fry it like omelet by spreading.
When it is brown on both the sides,take it off the oven and serve hot.
Footnotes:
The batter should not be too thick nor too diluted.