ফুল কোপির সিঙ্গারা (cauliflower Samosa)
ফুল কোপির সিঙ্গারা or Cauliflower Samosa is one of most favorite dishes of Kolkata. It is generally prepared as Tea snacks.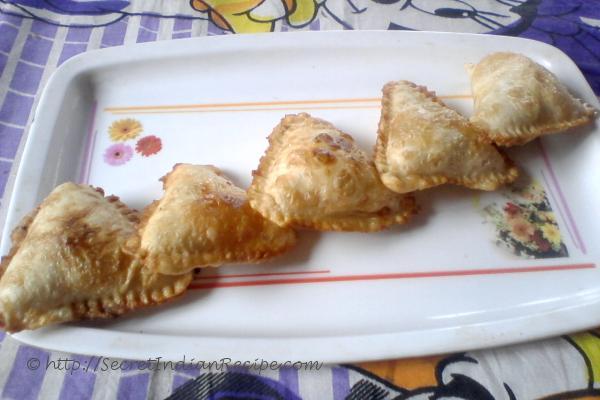 Ingredients:
Flour(Maida)- 150g
Cauliflower- 1small
Potato- 2nos
Oil-100ml+50ml
Salt-1/2tsp
Green Chilli-2nos
Ginger- 1/2tsp chopped
Turmeric- 1/2tsp
Directions:
Fry the chopped potatoes and the cauliflower in oil with chopped chillies and ginger.
When well cooked add salt and Turmeric and cook for sometime.
When the potatoes become soft, slightly smash the mixture and keep aside.
Now make a smooth dough with 50ml oil and water as required.
Roll the batter to Puris and fold it in the shape of Triangle.
In the hollow part of the triangle, add the potato mixture and lock the opening.
Now deep fry it in oil and serve hot with Sauce.