বাধাকপির তরকারি (cabbage Curry)
It is very special Bengali Dish preferred with Luchi(Puri) and an important dish in Hindu Bengali Pujas.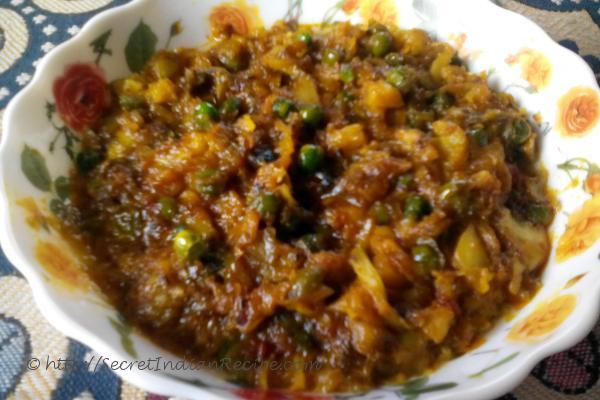 Ingredients:
Cabbage chopped- 1 big
Potato- 4pcs cut into cubes
Green Peas- 100g
Ginger paste- 3tsp
Cumin powder-2tsp
Red chilli powder- 1tsp
Turmeric powder- 1tsp
Garam masala- 1tsp
Ghee- 1tsp
Cumin Seed- 1/2tsp
Bay leaf- 2nos
Salt & Sugar- To taste
Oil- 50ml
Tomato- 2nos
Directions:
Heat the oil and add Cumin seed and bay leaf.
Then add the potatoes till it turns brown.
Add the chopped cabbage slowly and mix well.
Now add cumin powder, red chilli powder, turmeric powder, ginger paste,green peas,salt and sugar and mix well.
Cook till all the ingredients are mixed and it becomes soft.
When it well cooked and becomes soft, add garam masalla and ghee and take it off the oven.