বাধাকপির পকোরা (cabbage Pakora)
It is a very tasty snacks, popular all over India but mostly available in Tamil Nadu.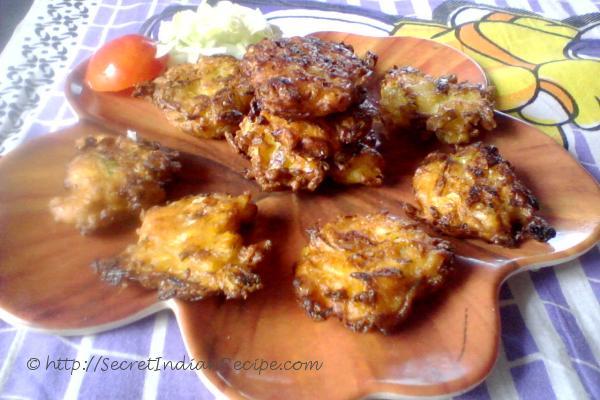 Ingredients:
Cabbage chopped- 250g
Besan- 100g
Green Chilli- 4nos
Powdered Rice or Suji- 5tsp
Salt-1/2tsp
Water- As required
Oil- 150ml
Directions:
Mix the cabbage and besan to make a thick paste like.
Heat the oil and fry the mixture making a small flattened round shaped.
Fry it deeply till it turns brown and then serve hot with Sauce.