​kabargah Kashmiri Pandit Style
This ​Kabargah preparartion is made in authentic Kashmiri Pandit Style. Kashmiri cooking is very elaborate and food is a very important part of​ our culture. The Kashmmiri Pandit Style of cooking uses a lot of turmeric, yoghurt and spices and does not ​make use of onions and garlic which makes this style of cooking unique. ​Try this recipe and you'll love it!
​This recipe is also available at my restaurant Matamal in Gurgaon at 203 City Court, Sikandarpur, Mg Road, Gurgaon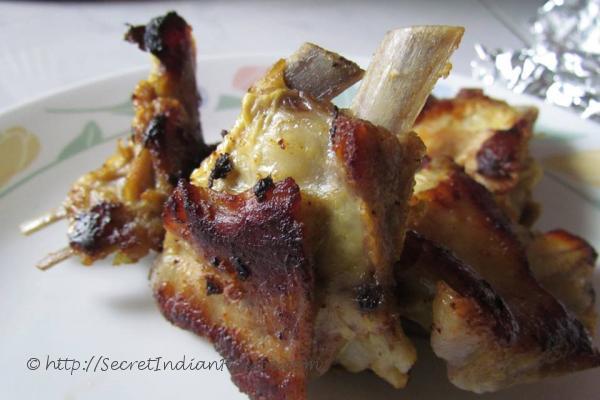 Ingredients:
Mutton ribs (10 cm a piece would be the ideal size- the best cut of Kabargah is the chest piece cut along a pair of ribs)
Full cream milk- 250 ml
Saunf powder- 2tbs
Sonth powder- 1/2 tbs.
Yoghurt or Dahi- 100gms
Pure ghee- 2tbs
|| Potli Ingredients ||
4 cloves
1 cinnamon stick
6 small green cardamom, 2 brown cardamom
1 piece each of mace, nutmeg, Star Annise
1 tsp cumin seeds,
1 tsp whole black pepper
2 bay leaves
Directions:
Wash the mutton properly under running water. Pat it dry or let it stay in a colander till the water drains out
In a pressure cooker, add mutton, milk to cover the mutton, Potli (properly knotted in a muslin cloth), ginger powder, whole aniseed and Salt according to the taste
Let it boil, add few strands of saffron
Cook it till you hear two whistles, turn off the heat and let the pressure cooker cool down
In the meantime, on another stove heat a heavy bottomed pan and smear it with ghee.
Drain out the mutton pieces (excess water can be used as a stock later)
Beat the curd and brush the pieces with beaten curd
Fry the pieces on first high flame, then medium flame and finally on low flame till it turns brown and crisp.
Kabargah is ready to serve. It can be served with onion chutney or coriander chutney.
Other Indian Recipes that you may Like !