3 Ingredient Chocolate Ice Cream
An ice cream recipe that's super quick to prepare and is made with ingredients readily available at any household. Plus its a recipe that doesn't require using any whisker or a churner. I hope you guys try out this super easy recipe and satiate your ice cream craving without having to step outside.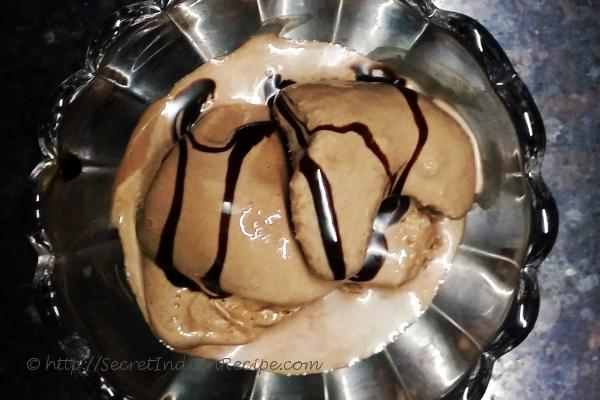 Ingredients:
Amul Fresh Cream - 1 cup
Condensed Milk - 1/2 cup
Cocoa powder - 3 tbsp
Directions:
In a bowl take condensed milk and then add cocoa powder and mix well.
Then slowly add in the Amul fresh cream and fold in all the ingredients together.
Transfer the mix into a bowl in which you want to set your ice cream and freeze it overnight or for 6 hours.
The ice cream should be taken out of the freezer 5 to 10 mins before serving. You can top it up with some choc chips and chocolate sauce as well.
Footnotes:
The Amul Fresh Cream should be refrigerated at least 3 to 4 hours before its used for the ice cream mixture. The cocoa powder should be a quality one because that is what will give the ice cream it's rich dark chocolaty flavour. I used Weikfield Cocoa Powder.