Aam Adrak Ki Chutney ( Ginger Mango Chutney)
Aam Adrak, is a unique ginger with slight mango smell and taste. It's a great ingredient to b used in relishes, chutney and vegetables. I prepared chutney with Aam Adrak as the main ingredient. It's simple, easy and makes a great accompaniment.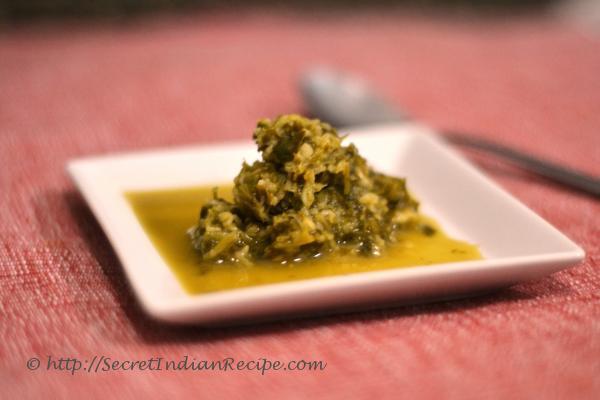 Ingredients:
2 Small Peeled and Roughly Chopped Aam Adrak
1 Bunch Coriander (about 1 cup chopped)
3 Garlic Cloves
2 Tbsp Lime Juice
1 Green Chili
Salt to Taste
Water as required
Directions:
In a mixer Aam adrak, Coriander, green chili, garlic. Add a little water and blend roughly.
Do not make it into a fine paste; leave some bite into the chutney.
Remove in a container and add Salt to taste. Add lime juice and mix well.
Serve as an accompaniment with dal chawal, or simply alongside roti sabzi