Aam Aur Gulab Ka Gola (mango And Rose Duet Ice Cream)
I am not a big fan of Mango but yes, I love experimenting food and Mango is Indian National fruit. So last Sunday, I tried these duet ice creams and yes it was a success. This was my first experience of combining two flavours and I was not disappointed. Hope you like it.# MyMangoRecipe.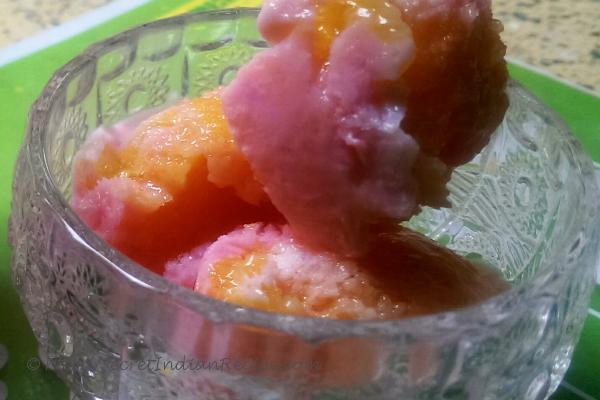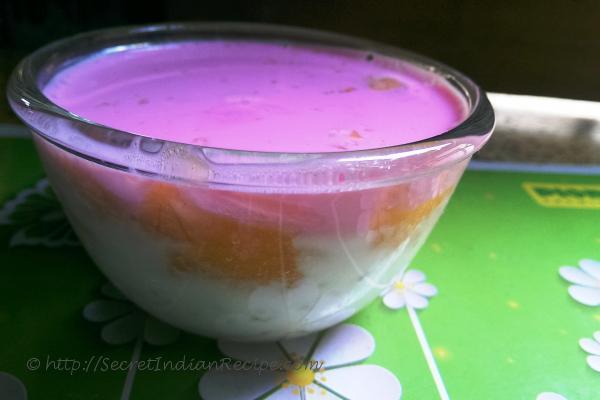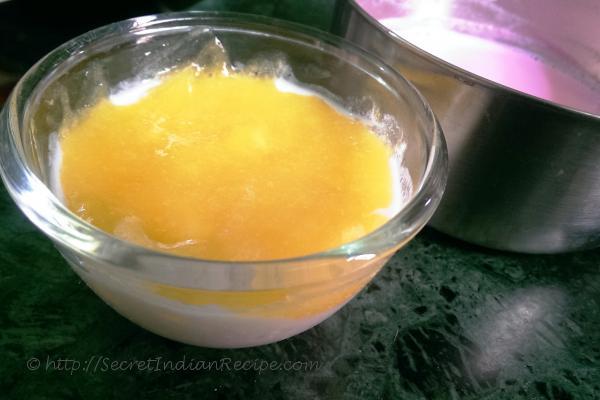 Ingredients:
Aam (Ripe Mango) – 1
Rose sarbat by Genesh – 10 tablespoons
Milk – 250 ml.
Sugar - 6 tablespoons
Curd – ¼ cup
Directions:
Pour the milk in a wide pan and let it boil on low flame till it is reduced to ¾ of the original quantity.
While the milk is boiling, peel the mango and take out the pulp. Put the pulp in a grinder with four tablespoons of sugar. Add little water, if required and make a smooth puree.
Once the puree is ready, cook it on lowest possible flame for about a mintue or till it gets a jelly like consistency. This will ensure that it will not get dissolved while we set the ice cream and you can get a layer of mango jelly while eating.
Whisk curd with remaining sugar to sweeten it.
Once the mango jelly is prepared let it cool. Similarly once the milk is reduced to ¾ let it cool a bit.
Add rose syrup in the milk. Check the required sweetness as rose syrup already has sugar.
To assemble, take a glass bowl. First pour the whisked curd layer. Then spread the mango jelly and finally pour the rose and milk syrup.
Keep in the deep fridge and let it set overnight. Once it is set, scoop out the ice cream and serve immediately.