Aam Aur Pudina Ki Chutney (raw Mango And Mint Dip)
It is my summer favorite. Aam and pudina both have cooling effect on our body and thus this chutney is specially good in summer.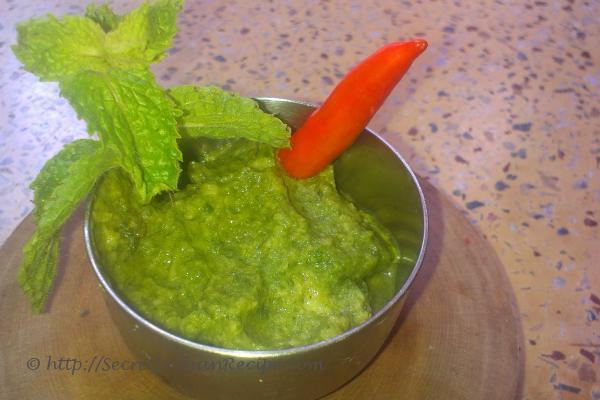 Ingredients:
Kaccha aam (Raw mango) – 1 small size
Pudina (mint leaves) – 1 bunch
Garlic – 6-7 cloves
Green chilli – 1 piece
Salt – ¼ tablespoon
Directions:
Peel the mango and cut into small size. Wash the pudina in water and keep aside.
Take a chutney grinder and put raw mango pieces followed by pudina, garlic, green chilli and salt and grind into a paste. Serve immediately.
Footnotes:
Keep in refrigerator if you want to store but taste best when grounded immediately.