Aam Karela (bitter Gourd With Mango)
Bitter gourd is an excellent vegetable to keep our blood purify and blood pressure under control. Many people do not like the bitter taste of it so here is a recipe that has raw mango to kill the bitterness of bittergourd.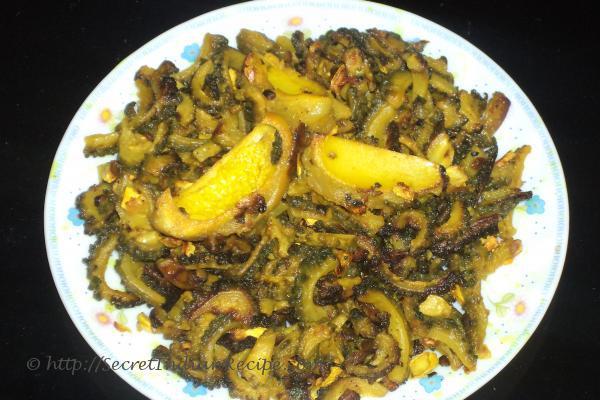 Ingredients:
Bitter gourd -500 grams
Raw mango - 100 grams
salt - to taste
Oil - 2 table spoon
Fenugreek Seed- 1/2 tablespoon
Fennel seeds - 1/2 tablespoon
Onion seeds - 1/4 tablespoon
Turmeric powder - 1/2 tablespoon
Directions:
Slice the bitter gourd. smear turmeric powder and salt and keep aside for 15 mintues.
Heat oil in a pan and add onion seeds , fennel seeds , feugreek seeds to the oil let it get red .
Now add bitter gourd and mango and mix well.
let it cook for 10 to 12 min , but stir it time to time other wise it may get burn from the bottom.
Once the bitter gourd is done. take it out in a plate and serve with rice and dal.