Aam Ki Lassi (mango Lassi)
What can be cooler than a soothing Mango Lassi in summer afternoon? Lassi is anyways good for healthy particularly in summer, as it has a cooling effect on our body and keeps our gut healthy by providing good bacteria. Mango is the summer fruit and thus it is easily available. Combining the two will give you a very healthy and energetic drink. It is high in calorie due to mangoes and sugar which is added to taste, and hence you can replace it with your lunch. It is also a better way to have mangoes, if you do not have the patience to sit at one place and eat it. A good option for kids, who avoid dairy products.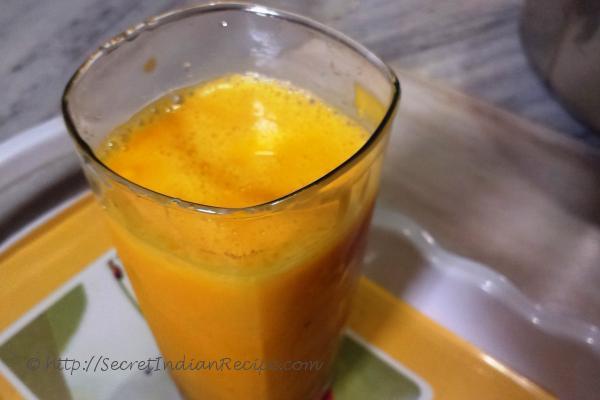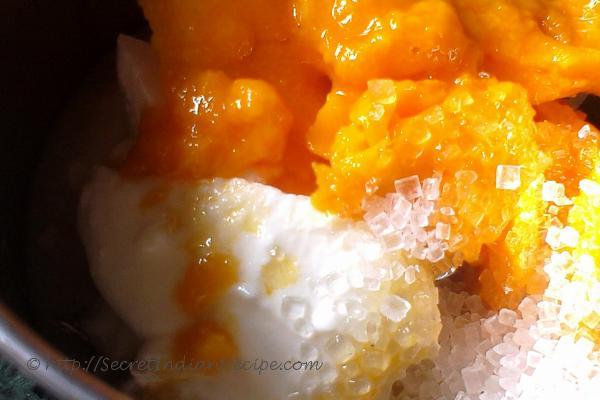 Ingredients:
Ripe Mango – 1
Thick home made curd – 5 tablespoon
Sugar – ½ tablespoon or as per the taste.
Ice cubes – 3-4
Directions:
Peel the mango and chop the pulp into pieces.
Add mango pulp, along with sugar and curd in the grinder and grind into smooth paste.
Check the sweetness of the Lassi and adjust the sugar. Add crushed ice cube (It will make the lassi cold and a bit liquid. So adjust the suagr accordingly) and grind the lassi for a second time.
Pour the lassi into serving glasses and serve.
Footnotes:
You can add a bit of crushed cardamom or rose water to enhance the taste.
Choose Mangoes with more pulp than fibre