Aam Panna (sweet And Tangy Raw Mango Drink)
Aam Panna is a refreshing drink and well known for its heat resistant properties. It is therefore consumed a lot during the summer season in India when mangoes are flooding the markets.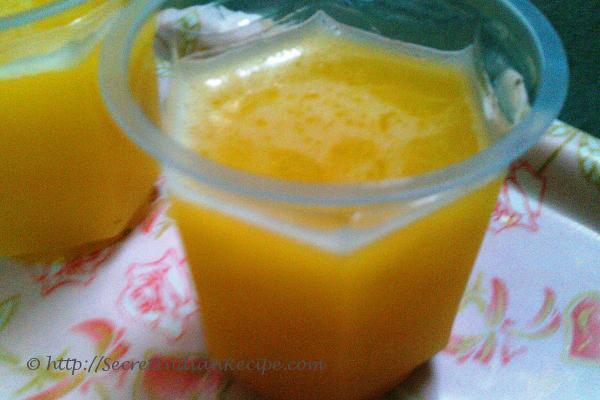 Ingredients:
1 Cup Raw Mango Pulp
2 Cups Jaggery
Pinch of Cardamom Powder
1 Tsp Salt
Directions:
For the Mango Pulp- Boil or pressure cook raw green mangoes till the peel comes off easily. Once done cool the mangoes and then remove the peel and scrape all the pulp and keep in a bowl.
Add jaggery, salt and cardamom powder to the mixture. Blend mixture with a hand blender or in a mixer till all ingredients combine well and form a smooth paste like consistency.
Store this mixture in an air tight container/bottle.
To serve- Take 1 to 2 tbsp of this mixture and top up the glass with water. Serve chilled with ice.
Footnotes:
Please make sure the amount of jaggery is double the amount of the pulp.
You may add extra jaggery for more sweetness as per your liking.
Jaggery can also be replaced with brown sugar or regular white sugar