Afgani Dohi Murghi
It is an Afgani style chicken preparation. Easy to cook and tasty.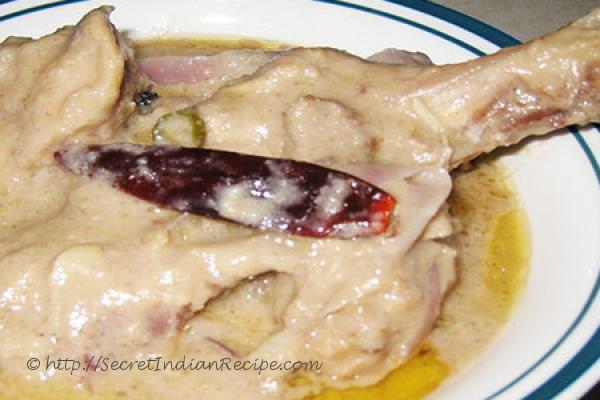 Ingredients:
Chicken 500 gm
Sour curd beaten 100 gm
2 onion sliced
Garlic paste 2 tbsp
Red chilli paste 1 tbsp
Refine oil ½ cup
Sugar ½ tbsp
Dried rose petals 1 tbsp
Rose water 1 tbsp
Directions:
Marinate chicken with curd, salt & garlic paste for ¾ hours
Heat the pan, add onions & fry lightly brown, keep aside
Heat the oil again, add red chilli paste & sugar, add ¼ cup water
Cook for few seconds, add marinated chicken, salt & ½ cup water
Cover the pan in a low frame, cook for 15 minutes, remove the pan from heat
Add fried onions. Dried rose petals & Rose water. Cover the pan for 10 minutes
Other Indian Recipes that you may Like !