Ajwaini Aloo (potatoes Cooked With Carom Seeds)
Carom seeds is a spice that as a Keralite I rarely use. But so was cumin seeds until few years back. Maybe it's my hostel life or my interaction with people outside Kerala in Bangalore, I have started liking cumin and carom seeds. There's something about the way this dish is prepared that makes me feel whoa! this is the typical North Indian dhaba style aloo that you would never find in a Kerala household. Maybe it is the effect of spices sauted in mustard oil, the omission of ginger, garlic and mustard. Or the fact that boiled potatoes are later cubed and fried unlike the traditional style at home where we cook potatoes raw, with spices- this dish happens to be our family favourite something we opt for when we make grandiose dinner plans. I tried stuffing this aloo into buns and was might impressed with their potential. The addition of chili flakes is my idea and I don't find this in the restaurant potatoes.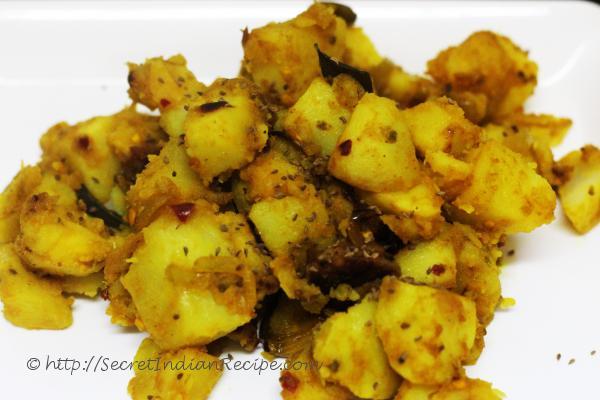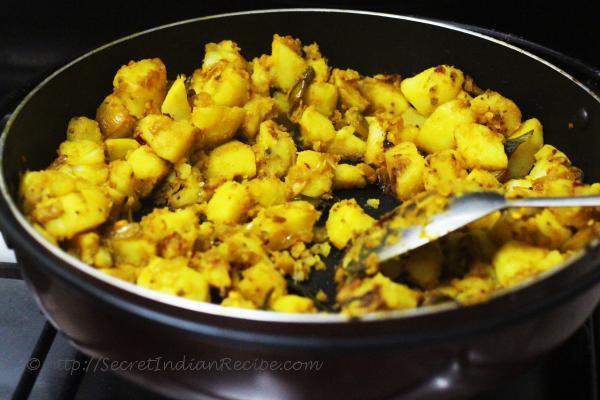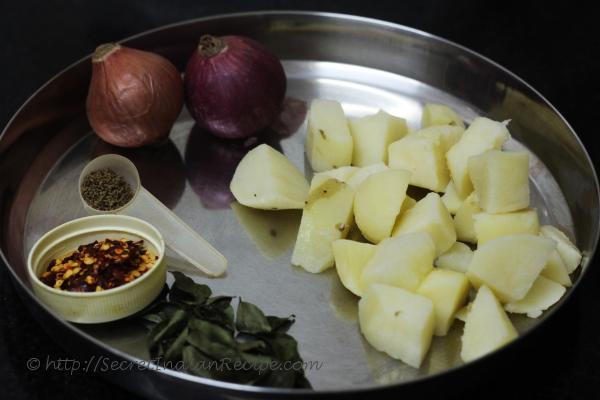 Ingredients:
Boiled potatoes- 6
Onions-2
Curry leaves- 6-8
Carom seeds- 1 tsp
Chili flakes- 1/2 tsp
Turmeric powder- 1/2 tsp
Chili powder- 1 tsp
Cumin powder- 1 tsp
Mustard oil- 2 tbsp
Dry Mango powder- 1/2 tsp
Salt- to taste
Coriander leaves chopped- 4 tsp
Directions:
Pressure cook the potatoes after washing them thoroughly up to 1 whistle with 2 cups of water.
Peel the potatoes and cube them once the pressure settles and potatoes cool down.
Heat oil in a pan and add the carom seeds. After a minute add the curry leaves and onions.
Add the turmeric, cumin, chili powder, crushed chili flakes and salt. Saute for a minute before adding the boiled potatoes.
Stir the potatoes and coat them in the spices. Add dry mango powder and cook the potatoes for 3-5 minutes. Stir occasionally.
Add the chopped coriander leaves and take the potatoes of the flame.
Footnotes:
Add a pinch of garam masala for a different flavour.
If you are using kachi gani(non-refined oil) mustard oil heat the oil till it smokes and only then start cooking.