Akki Rotti/rice Roti
Akki rotti is a very famous dish in Karnataka.Its crispy and very tasty.For beginners it is a must try recipe.Simple yet tasty dish.This special kind of roti is my all time favorite breakfast.These rotis make a filling breakfast.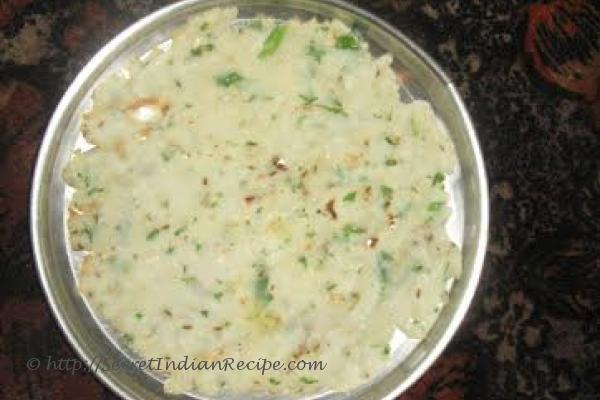 Ingredients:
Rice Flour -2cups.
Jeera -1 tablespoon
Green Chillies - 4 to 5 finely chopped according to taste.
Coriander leaves - 3 tablespoon ( finely chopped)
Grated coconut -1/2cup.
Salt to taste.
Oil/Ghee - 4 tablespoon
Directions:
Take rice flour in a big mixing bowl and add 1 tsp Jeera and Salt to taste.
Boil 2cups of hot water and pour in into the bowl and mix thoroughly for 5 mins so that no lumps are formed.
Leave it to cool for 5 to 10 mins.
Then add grated coconut , coriander leaves, green chillies and salt.
Mix all the ingredients to make a smooth dough.
Now make small balls of the dough.
Apply little oil on the tawa and apply little pressure to spread the dough evenly.
Now roast both the sides applying oil or ghee.
Serve hot with coconut chutney and ghee.
Ghee enhances the roti taste.
Mouth watering hot akki roti is ready to be served.
Footnotes:
Adding hot water makes the roti soft.