Almond Kheer (almond Pudding)
Almond Kheer is a sweet dish or dessert. It is easy and quick to make recipe particularly for surprise guests. It is high in protein and essential fat.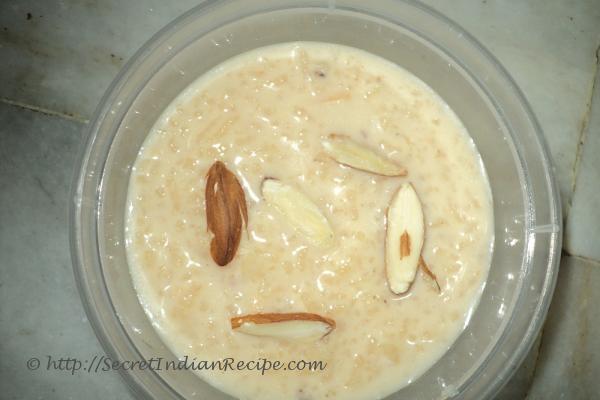 Ingredients:
Badam (almond) ¼ cup (soaked for 30 mintues and then sliced)
Milk 2 cups
Sugar 2 tablespoon
Cardamom powder ¼ tablespoon
Nuts (raisins and cashews) 1 tablespoon
Condensed milk (Khoya) ½ cup
Directions:
In a large pan pour the milk and condensed milk together and mix well. Increase the heat to medium high and let it come to a boil.
Reduce the heat to low and add almonds, cardamom powder, nuts and sugar. Cook for another 5 mintues and take it out from the gas stove.
Keep it in the refrigerator for an hour before serving.