Aloo Dum ( No Onion No Garlic Potato Curry)
This is my version of no onion no garlic Aloo Dum, which I learnt from my mother Normally, aloo dum is made with onion and garlic. This can be made even during fasting. It is versatile and can be eaten with roti and rice. It can also be mixed with puffed rice and taken for snacks . It is easy to make, tasty, and spicy.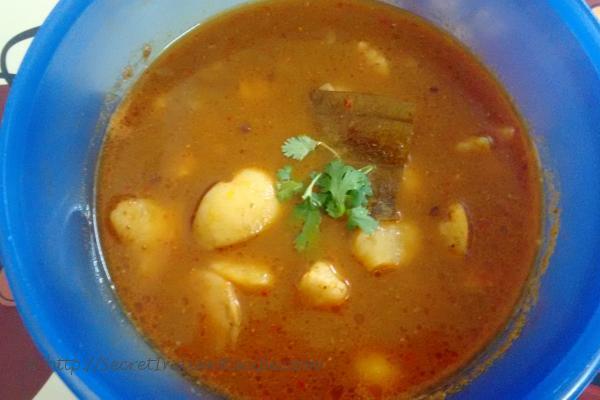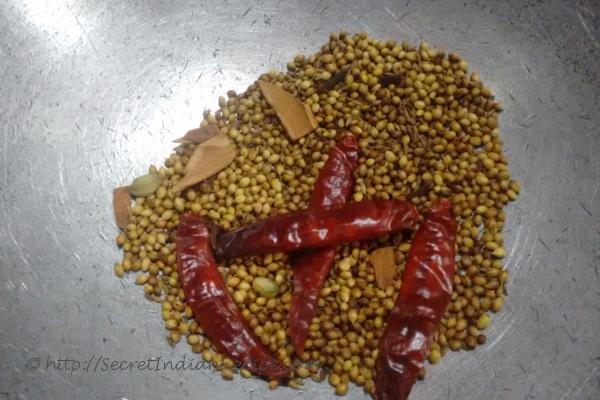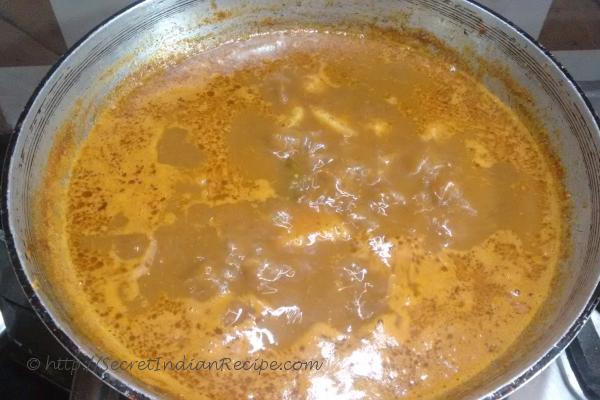 Ingredients:
Boiled potatoes - 8 Nos.
Tomato – 2 Nos.
Ginger – a small piece
Coriander seeds - 2 tablespoons
Jeera - 1 tablespoon
Cloves - 4 Nos.
Cinnamon stick – 1 stick
Cardamom – 2 Nos.
Red chillies – 4 Nos.
Turmeric powder – 1/4 teaspoon
Bay leaves – 2
Jeera – ½ teaspoon for tempering
Oil for tempering
Sugar – 1 teaspoon
Salt to taste
Directions:
Boil the potatoes and peel it.
For the gravy, dry roast coriander seeds, jeera, cloves, cinnamon, cardamom, and red chillies.
Add tomato and ginger to the roasted ingredients and make it a paste.
In the kadai, add oil and when it is hot add bay leaves and jeera.
When they splutter, add peeled potatoes and turmeric powder. Fry it for a minute.
Add the ground paste to it and sauté for a minute again.
Add three glasses of water to it, salt, and sugar.
Let it boil for some time for around 10 minutes.
Garnish with coriander leaves. Aloo dum is ready. Serve it with steaming rice or rotis.
Footnotes:
Baby potatoes can be used, I used normal ones as I could not get the baby potatoes.
For authentic taste, tempering can be made in mustard oil. When using mustard oil, it has to be heated fully until smoke comes and then do the tempering. This is done to overcome the pungent smell of oil in curries.