Aloo Kabuli
Many people think Aloo is fattening, I say, it is not. To prove it here is my secret low calorie recipe using potatoes.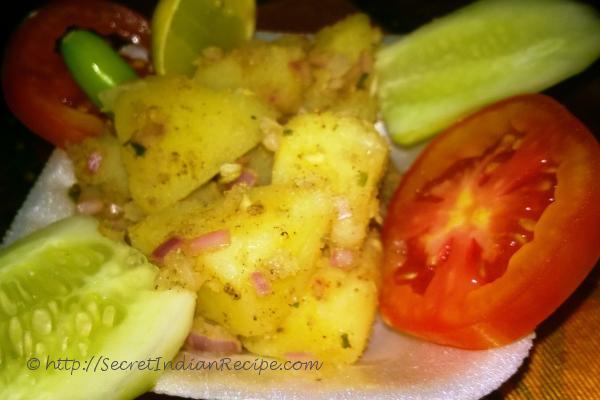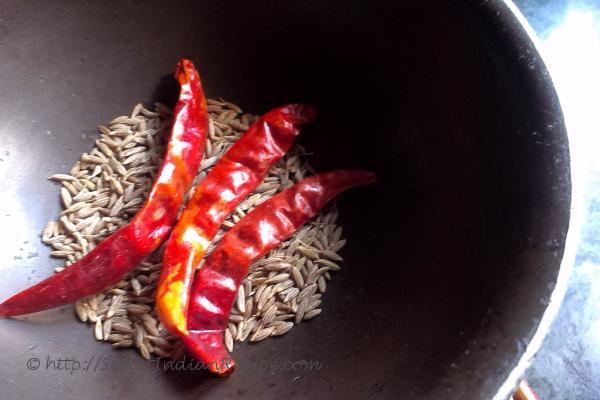 Ingredients:
Boiled Potatoes - 4
Cumin seeds - 1 tablespoon
Red chili - 1
Black salt - to taste
Lemon juice - 1/2 lemon
Cucumber - few slices
onion - 2 tabespoon finely chopped
Tomatoes - few slices
Directions:
Peel the boiled potatoes and dice them into slices. You can keep the boiled potatoes in refrigerator for an hour before slicing to make the process easier.
Now take a sauce pan and roast the cumin seeds and red chili on low heat till you get the lovely aroma of the spices.
Grind the roasted cumin and red chili into powder when they are still a little hot.
Now take a mixing bowl and add the diced potatoes, grounded cumin and red chili powder, salt , chopped onion and lemon juice and mix.
Garnish with diced cucumber and tomatoes and serve immediately.
Footnotes:
Mix all the ingredients just before serving.