Aloo Kulcha (spicy Potato Stuffed Indian Sour Bread)
The First time, I had Aloo Kulcha was at a roadside dhaba(eatery) near City Centre 1 in kolkata. It was a cloudy afternoon and I didn't have breakfast that day. I was searching for a good place to sit and eat. Suddenly I saw some young crowd sitting and enjoying their food at this dhaba. I thought of exploring the food. They were serving four to five types of gravy with chappati, pulao and kulcha. I decided to play safe and ordered chappati and mixed vegetables. My colleague Shipra was not a fan of chappati so she ordered kulcha and shared mixed vegetables with me. As I took one bite of kulcha with mixed vegetables, I felt, I should have also tried kulcha. The spicy potato filled kulcha was complementing the mixed vegetable very well. The stuffing of potato also made the kulcha supersoft. Since then I sometimes opt for making aloo kulcha than plain naan whenever I have special guests at home.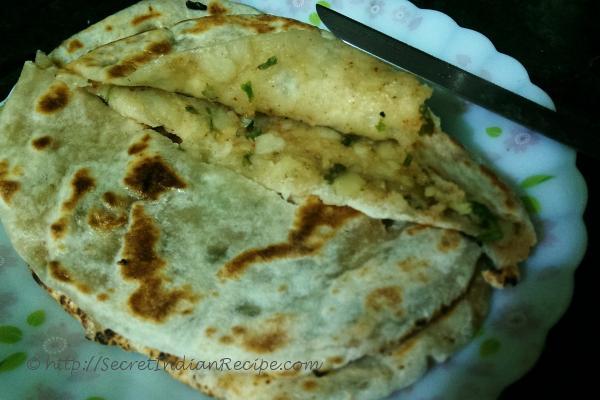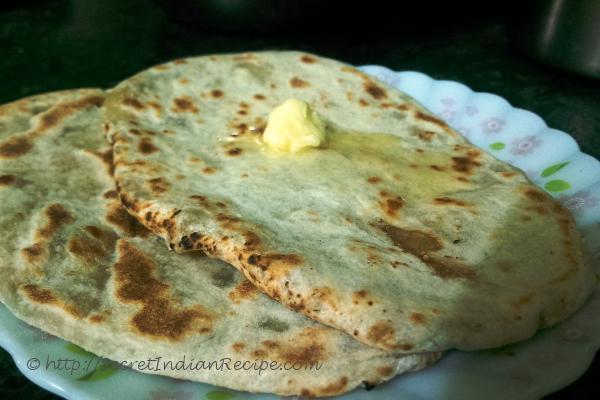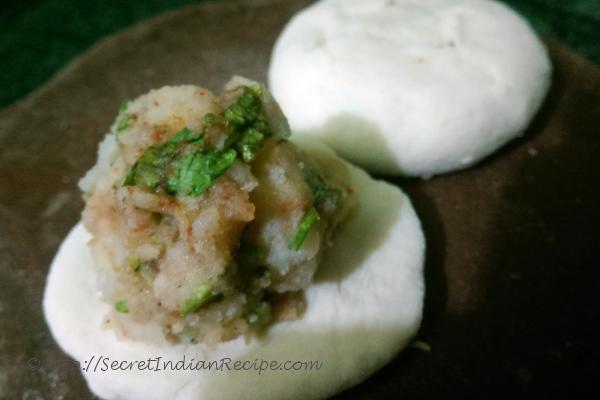 Ingredients:
For Aloo Masala
Boiled Potato – 4-5
Garam masala powder – 1 teaspoon
Red chili powder – 1 teaspoon
Chopped Coriander Leaves – 4-5 tablespoons
Chopped Green chilies – 2-3
Salt to taste
For Kulcha
Maida / all purpose flour – 250 grams
Curd – 4 tablespoon
Yeast powder – ½ teaspoon
Oil – 2 tablespoon
Salt and sugar to taste
Butter – 2-3 tablespoon
Directions:
Start with making the dough for kulcha as it needs to ferment. Combine maida, oil, curd, yeast, salt and sugar in a bowl first. Now add lukewarm water and mix till you get a smooth dough. Wrap it in a muslin cloth and keep it aside for at least 1 hour. Keeping in warm place will accelerate fermentation.
After an hour, knead the dough again for some time and then wrap it for another 1 hour to ferment.
For Aloo masala, mash the boiled in a bowl. Add Garam masala powder, red chili powder, chopped coriander and green chilies and salt to taste.
Once the dough id fermented enough(will turn soft and increase in size), make equal sized balls out of the dough. Stuff each ball with a handful of potato mash mixture and close the tip. Roll these balls into rounded or longitudinal parathas.
Heat a flat pan on the gas. Cook both sides of the paratha over low flame. Then put it on direct fire to blow it up like a balloon. It requires a little expertise but if you dough is fermented properly, it will take only few seconds.
Apply butter on both sides of the Kulcha and serve hot with your favorite curry.