Aloo Mango Tikkis
I have always been a fan of Mint and mango combination be it in drinks or dessserts. So this time I thought I why not try appetizers with the same combination. This contest #MyMangoRecipe was a good reason for me to give it a shot... The end result is a unique taste which I loved. My frineds loved it too and some thought it takes a wile to appreciate this taste.. so here goes the recipe.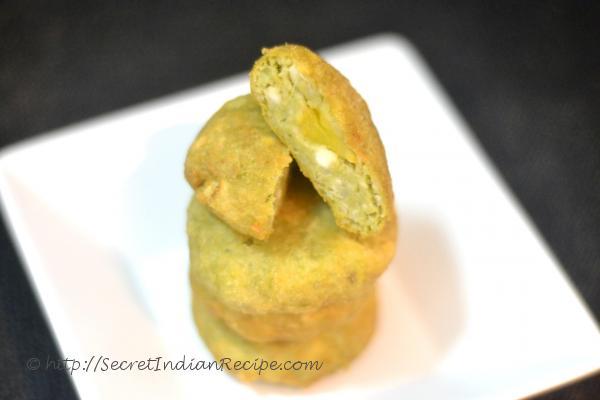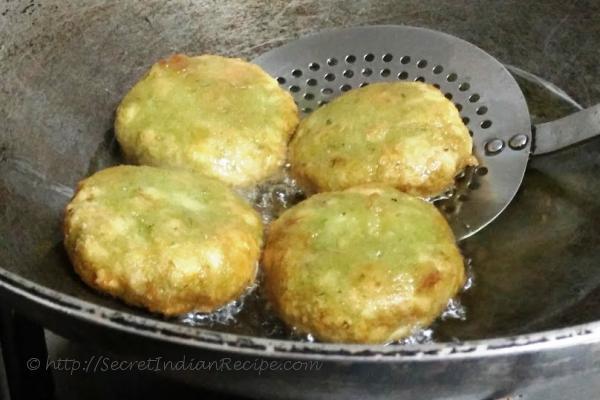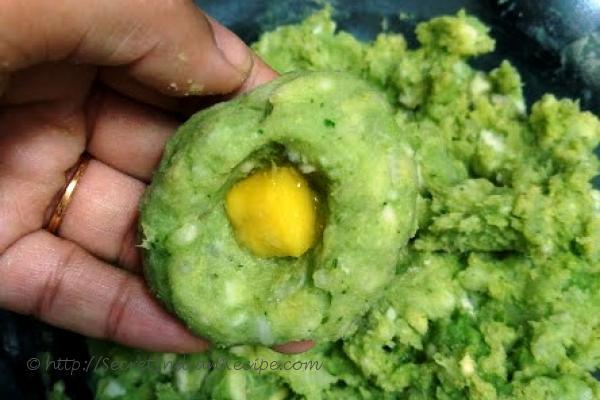 Ingredients:
Boiled Potatoes 3
Mango 1 big cubed
Besan 3 tbsp
For green Masala-
Coriander one bunch (about 1 cup)
Mint Leaves 1/2 bunch about 1/2 cup)
1 Garlic pod
1 Green chili
Salt to taste
Directions:
Mash the boiled potatoes and set aside in friedge. Also place the mango cubes in a fridge
For green masala, blend coriander leaves, mint leaves, chili, garlic and salt to taste in a blender. You may use a little water to aid with blending smoothly
In a bowl, mix the mashed potatoes and green masala. Mix well using your hand.
Add besan one tbsp at a time. You may need to add a bit less or more depending on how your mixture is binding.
Now make small tikkis of this mixture with a cube of mango in the centre. See image 3 the last image) for reference
Roll the tikkis in besan flour or rice flour and dust off the excess flour.
Heat Oil in a pan or kadhai and deep fry these tikkis for 40-60 secs on each side on medium heat
Remove on paper towel and let is rest for 1 min
Serve hot with tomato ketchup
Footnotes:
You may add a little more salt than ususal to compliment the sweetness from mango