Aloo Parval Do Pyaza (poatato And Pointed Gourd Fry With Indian Spices)
During summer season, the one vegetable which dominates the market is parvel. In every household in Uttar Pradesh you can find a Parvel fry or Parvel ki sabzi every alternate day. My home is no different. But Mummy (Mother) used to make different recipes using parvel so that we do not get bored with it. Parvel do pyaza is one of the recipes which I still love to munch with my dal and rice.
Before we proceed Let me share a important point, very few people know that Parvel has many varieties and if you travel from north to east the size and shape of the parvel is different and so is the taste. The cheapest variety comes with a darker bottle green shade with a thick peel…it usually contains more seeds and thus should be avoided. The country variety comes at a higher price, is small in shape and light green in colour. When cut vertically it has less seeds and more pulp and has a thin peel so can be cooked without peeling it. Try to buy the country parvel whenever possible.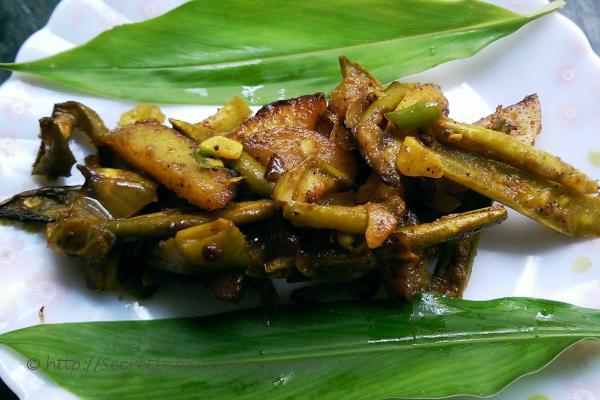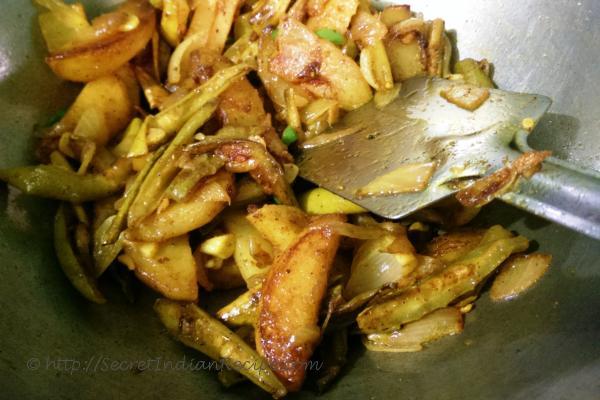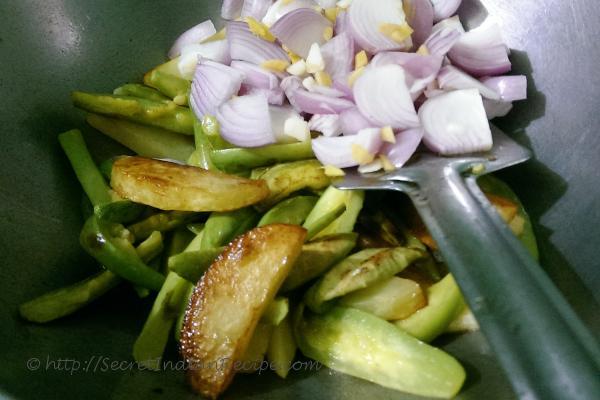 Ingredients:
Aloo (Potato) – 2 medium sized
Parvel (Pointed gourd) – 250 grams
Onion – 3 medium sized
Ginger – ½ inch piece
Garlic – 5 pods
Cumin powder – 1 tablespoons
Garam masala powder – 1 tesapoon
Back pepper powder – 1 tesapoon
Sabzi masala – 1 teaspoons (Optional)
Green Chilies – 2-3
Turmeric powder – 1 tesapoons
Salt – to taste
Oil – 4-5 tablespoons
Directions:
Peel the Potatoes and chop them vertically. Scrape the Parvel and cut vertically. Chop 1 onion finely for beresta and rest two in ½ inch pieces.
Chop the ginger, garlic and green chilies and keep aside.
Heat oil in a pan and first add finely chopped onions and cook till they turn golden brown. Do this on low flame or else the onions may burn…take out in a plate. Next add the potatoes. Let them turn a little brown and then take them out in a plate.
In the remaining oil add the parvel and let it also brown a bit.
Add chopped onions, garlic, ginger and green chilies. Add potatoes and salt to tate and mix everything. Cover with a lid and let it cook for 10 mintues on lowest possible flame. After 10 mintues flip everything and again cover and cook till veggies are cooked well.
Finally add powdered cumin, black pepper, garam masala and sabzi masala and toss. Cover and cook for 2 more mintues. Garnish with fried onions ( beresta) and then serve hot with chappati or paratha.