Aloo Parwal Ki Sabji(potato With Pointed Gourd)
It is a simple regular dish for tiffin or breakfast. Pointed is used like a medicine to treat flu, throat problems and high temperatures. It cleans our blood tissues and there by offering skin care as well.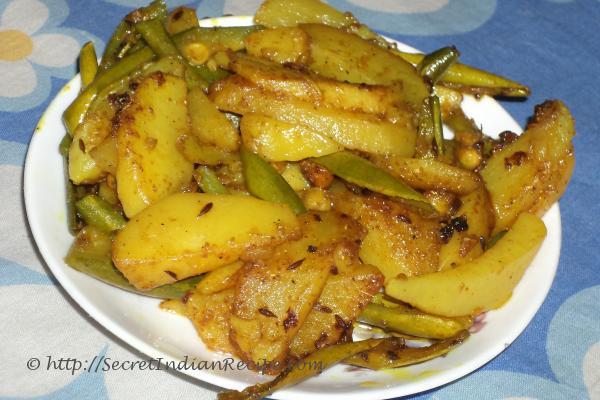 Ingredients:
Pointed gourd -250gm ( washed and sliced cut)
Potato - 250 gm (peeled-washed-sliced cut)
Red Chillies- 2 whole (into pieces or crushed)
Garlic- 8-9 cloves (chopped)
Cumin seeds -1tablespoon
Salt - to taste.
Oil - 1 tablespoon
Directions:
Take a deep pan , pour oil in it,wait till it heats up.
Add cumin seeds, let it fry , then add the garlic to it and wait till it starts getting golden.
Add potato and pointed gourd to it then salt , after that add chili to it and mix well .Cover it
Cook it for 20 mins or more if needed , keep flipping it other wise it may get burn.
Once the vegetables are done, take it out and serve.