Aloo Parwal (pointed Gourd With Potato)
Aloo parwal is a easy to make quick side dish. You can serve it with rice and dal or with parathas.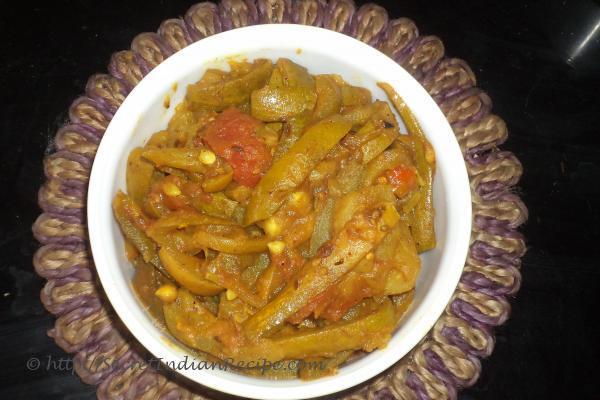 Ingredients:
Pointed Gourd-500gm
Potato - 4 to 5 mid size
Salt - to taste
Garam masala - 1/2 tablespoon
Chopped Green Chilli- 2-3 pieces
Oil - 4 table spoon
Red Chilli Powder-1/2 Tablespoon
Tomato puree -2 table spoon
Cumin seeds - 1/4 tablespoon
Turmeric powder - 1./2 tablespoon
Coriander leaves - for garnish
Directions:
Cut the two ends of the gourd and slice them. Cut potatoes.
Now put the veggies in a bowl and wash them nicely , now rinse the water ,and keep it aside.
Heat oil in a pan and add the tempering of cumin seeds.
Now add pointed gourd, potatoes ,salt ,turmeric powder ,red chili powderand green chili, to it and mix it well. Put a lid on and cook on low flame for 7-8 mintues.
Once the veggies are done , add tomato puree and garam masala.
cook it for 2-3 mintues and then garnish with green coriander leaves.
Footnotes:
garnish dish with coriander.