Aloo Poha Pattice ( Potato And Beaten Rice Fritters)
When it comes to evening snack, my favourite have been fritters. I have been experimenting with different types of fritters with my evening tea. I usually plan about the evening snack in the afternoon when my son is fast asleep. This Aloo Poha pattice recipe is quite easy and does not require any special ingredients. It is a good combo of carbs and fibre and hence a good option for kids.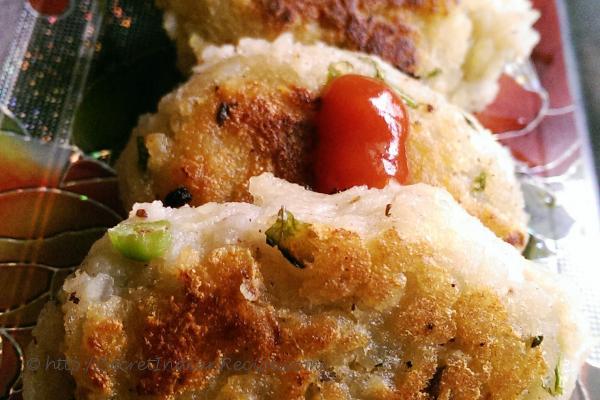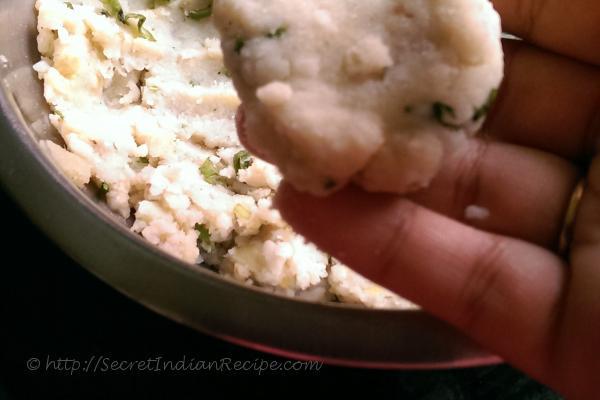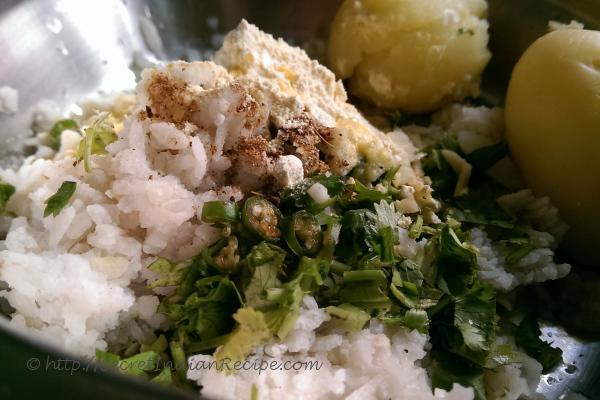 Ingredients:
Poha (Beaten rice ) – 1 cup
Aloo (Potatoes) – 2 boiled
Coriander leaves – 3-4 Tablespoons chopped
Green Chilies – 2-3 chopped
Ginger – ½ inch piece chopped
Garlic – 2 pods – chopped
Garam masala powder – ½ teaspoon
Salt – To taste
Gram flour – 4-5 Tablespoon
Oil – to fry
Directions:
Soak the poha in 1 cup of water for 5 mintues. After 5 mintues, squeeze the excess water and keep the poha in a big mixing bowl.
Add mashed potatoes, chopped coriander leaves, green chilies, ginger, garlic, garam masala powder. Gram flour and salt and mix everything.
Knead the mixture to form a dough.
Now divide the poha and potato dough into equal sized balls and then flatten them on the top to form pattice.
Heat oil in a pan and fry the pattice till golden brown. I avoided frying the pattice and just roasted them on a frying pan with little oil to make it less oily.
Serve hot with tea.