Aloo Rostie
This is instant and very easy recipie. You can serve it for evening snacks and dinner also...my kids love it very much...I love to cook it because its ready to eat in few minutes.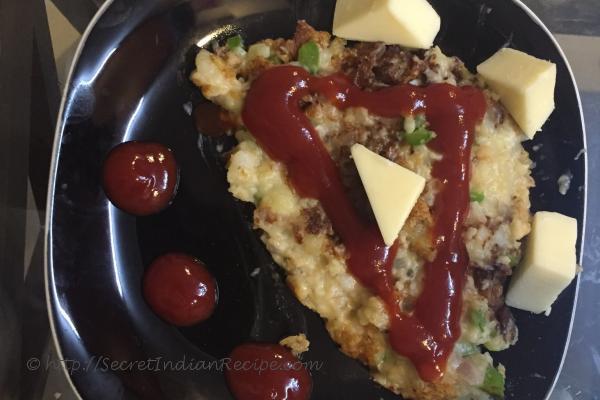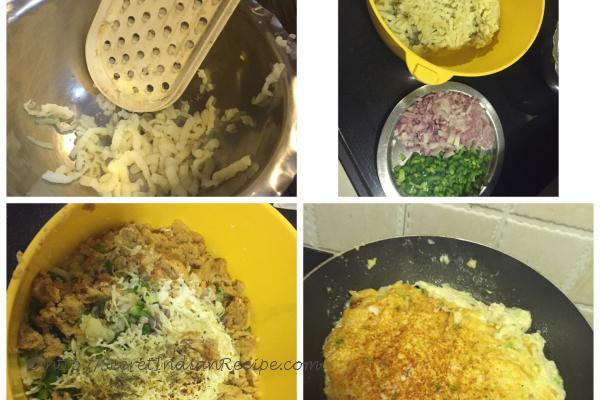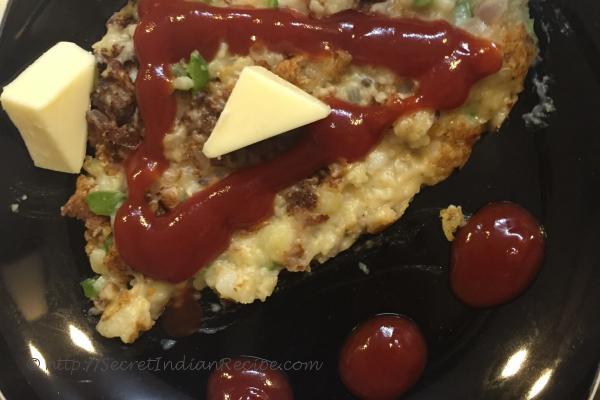 Ingredients:
4 to5 Boiled Aloo( Potato)
3 to 4 soaked Bread slices
2 Cheese cubes grated
1/2 tea spoon adrak mirchi paste (Ginger Green chili)
1 finely chopped Onion
1 finely chopped green Capcium
1/2cup Corn flour
Butter - 2 tablespoons
2 pinch Black pepper
1/2 tea spoon Red chilli flakes
1/2cup Milk
Directions:
Grate aloo in bowl.
Then grate cheese and add in the Aloo.
Then crush soaked bread in it .
Add chopped onions, capcicum and adrak mirch paste.
Add salt to taste and chilli flakes.
After this add 1/2 cup corn flour and add 2 pinch of black papper.
Now mix everything properly and make thick mixture.
For cooking, spread butter on frying pan.
Then spread aloo mixture round.
let it cook for 3 to 4 min.. until its colour is brown.
Flip it and cook the other side also.
Once both sides become crunchy and brown, take out on a plate and serve.
Footnotes:
It can be eaten with ketchup or as per choice.