Aloo Sabudana Dahi Vada (potato And Sago Dumplings In Beaten Curd)
Aloo and Sago (sabudana) dahi vada is a fast recipe wherein the traditional lentil dumplings are replaced with potato and sago dumplings.I could have never think of such recipes, if I would not have visited 'Nalanda ' in Bihar. It was during my cousins' marriage in Varanasi two years ago, that I got this oppurtunity to Visit' Nalanda'. It is a place of Historical importance and an excellent place to understand 'Buddhism'. I was really impressed by the simplicity of the lifestyle and the food of the University. It was purely vegetarian but still offered variety that was no less a royal treat. Do not miss the opportunity to visit this place once,if you can and enjoy the food. For time being, here is one of the recipe which you can make it at home.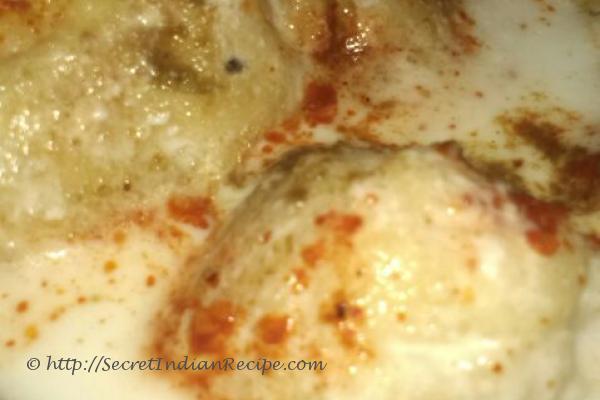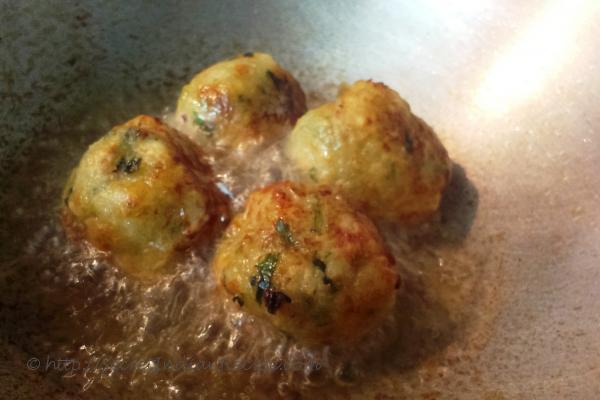 Ingredients:
Sago - 1/2 cup 9 soaked in water for 30 mintues)
Aloo (potato) - 2 boiled
Araroot powder - 1 cup
Ginger and green chilli paste - 1 tablespoon
Salt - 1 tablesppon
Sour curd - 500 grams
Roasted cumin powder - 1 tablespoon
Red chilli powder – ½ tablespoon
Sugar - 1/2 tablespoon
Directions:
Take a bowl and add mashed poatato, sago, araroot powder, ginger - chilli paste, sugar and 1/2 tablespoon of salt and mix well.
Make small balls out of the mixture and keep aside.
Heat oil in a karahi and deep fry the balls
Beat the curd and add cumin powder, red chilli powder ans salt. Dip the aloo sabudana balls and serve immediately.