Alsande Bhaji ( Runner Bean Vegetable)
Ok, so this recipe might seem too good to be true. It has very few ingredients and cooks in five minutes flat! However, if you have a heavy curry and rice in the afternoon, you will love this effortless side dish. I like to over cook the beans and get them a little brown. Not Black, that would be burnt. But brown and yummy! It is a personal preference though. I ahve also served this as a hot salad at times I have people over.
Give this one a try. I`m sure you will enjoy it :)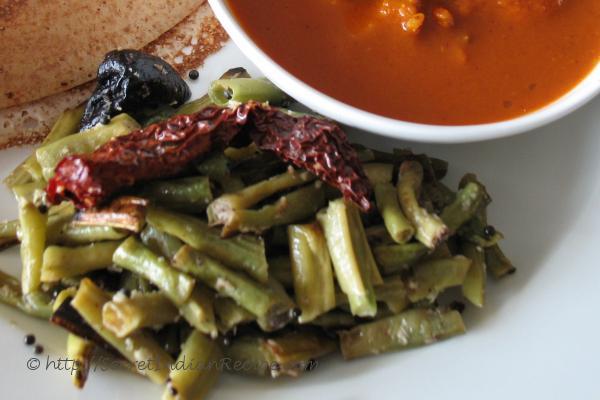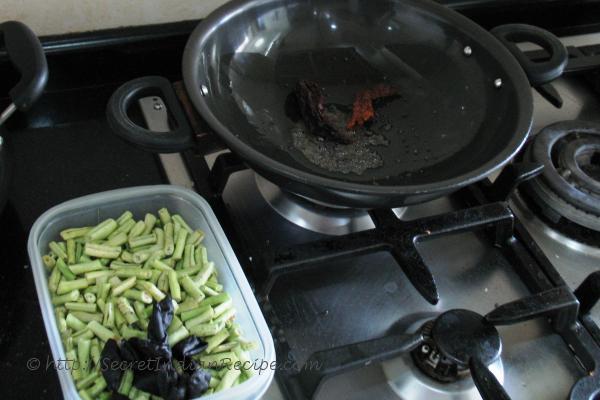 Ingredients:
200 gms Runner beans, chopped into small pieces
1 large Onion, sliced
2 Dry Red Chilies
6 Kokum pieces
1 tbsp Oil
Salt to taste
1 tbsp Mustard seeds
Directions:
Heat the oil and sputter the mustard seeds.
Fry the red chilies for thirty seconds and add the onion. Fry this till the onion is soft. About one minute.
Add the runner beans and kokum and stir thoroughly.Cook on a low flame for two minutes.
If it seems too dry then add water one tbsp at a time and stir. Cook for another minute.
That's it! Enjoy!