Alsi Ke Ladoo/ Teesi Ke Ladoo/ Flaxseed Ladoo
These are usally made during winters to keep body cool. But since Holi is comes just after the winters, we are always left with some Teesi in the pantry. So here is my Holi special Teesi ke ladoo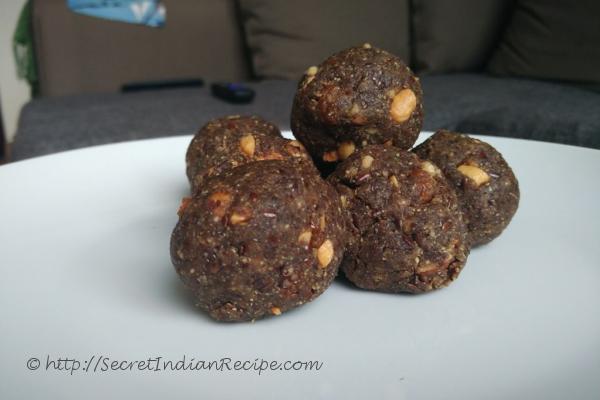 Ingredients:
Teesi/ Flax Seeds: 1 Cup
2 string Sugar Syrup : 1 cup
Almonds/ Pistas and Raisins: 1/2 cup (mixed together)
Edible Gum : 1/2 cup
Ghee: 5 tbsp
Directions:
Heat a thick bottomed pan. Dry roast the teesi (flax seeds) till it start to give away a toasty aroma and starts to splutter. It Should take about 10-15 mins
Be careful as flax seeds can really splutter high.
Remove and set aside. Let it cool.
Heat ghee in the same pan. Add edible gum (goand) and stir. The gum will start to puff up..
Once all the gum is puffed up and golden brown, remove from heat
Always fry gum on low heat as it tends to cook from outside quicker than inside. So take time and fry the gum slowly on low heat
Remove cooked gum and add dry fruits to the remaining ghee.
Fry for 3-4 mins and remove
By now the teesi should have cooled. Grind the seeds to coarse powder in a mixer.
take the teesi powder in a big bowl
Add the edible gum and nuts and mix
Add the warm sugar syrup little by little and start kneading the mixture. Keep adding sugar syrup till the mixture starts forming into firm balls
Once the mixture reaches this stage, apply some ghee to your palms and start rolling the ladoos
Roll all ladoos and store them in a air tight container. When stored in fridge they can last upto 2 months