Ambila (vegetables With Sweet And Sour Soup)
Ambila is a very traditional Oriya recipe which is prepared on festivals. This particular recipe is prepared during Margasira gurubar Laxmi Puja (Worship of Goddess Laxmi) and other rituals. Every married woman from southern part of Orissa sure knows the preparation of this item. I usually prepare this sweet and sour recipe during Laxmi Puja. I learnt to prepare this dish from my mother (I have learnt a number of recipes from her). I like to eat this recipe during Laxmi puja days because of its special taste. We can serve this dish with rice at lunch or dinner.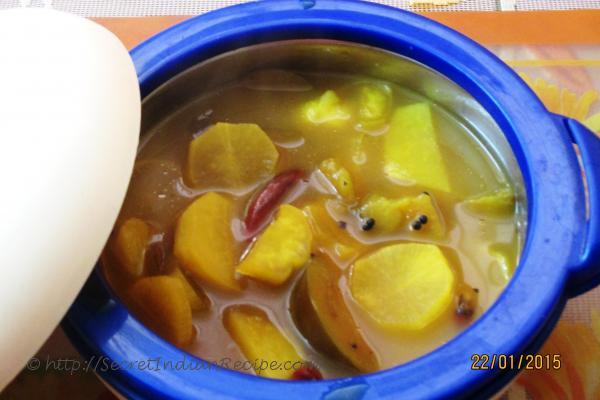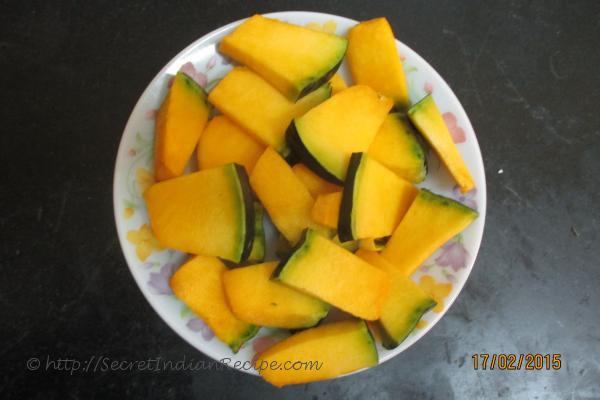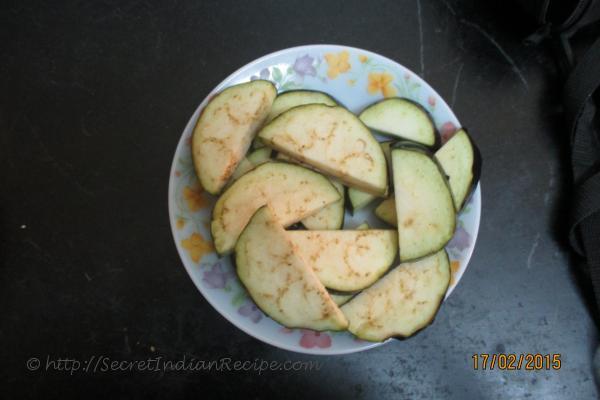 Ingredients:
One fist tamarind
1 radish
50 gm pumpkin
1 eggplant
1 sweet potato
1 teaspoon turmeric powder
50 gm Jaggery
1/5 teaspoon mustard seed
1/5 teaspoon black cumin seeds
1/5 teaspoon cumin seeds
1/5 teaspoon fennel seeds
1/5 teaspoon fenugreek seeds
1/2 teaspoon salt
4 cups of water
4 red chilies
1 teaspoon oil
2 bay leaves - 2
Directions:
Soak the tamarind in a bowl of water for 1/2 an hour.
Cut the vegetables into big pieces (First into slices then into two parts).
Place a kadai (deep frying pan) on the stove and add oil.
When the oil gets heated, add all the seeds into it and let them crackle.
Add red chilies, bay leaves and sauté for few seconds
Add water and salt. When the water starts to boil add the vegetables.
Set the flame to medium range and cover with a lid.
After 8 to 10 minutes add the tamarind (remove tamarind from water and add just the pulp), add Jagger and stir well. Then again cover with the lid.
Meanwhile keep checking if the vegetables are cooked well.
When the vegetables get cooked well, and then switch off the stove.
Your Ambila is ready for festival.
Footnotes:
You can add sugar in place of jagger.
If you like to eat watery Ambila then put a little more water.