Ambyacha Sheera (mango Halwa)
This dish is a little different than the godacha sheera . You can enhance the flavour by adding fresh Mango and it becomes more delicious and rich.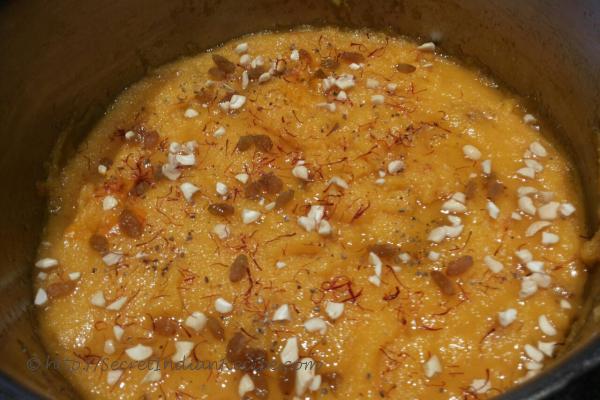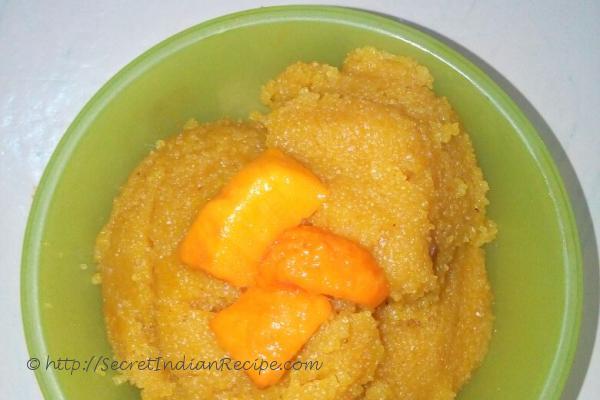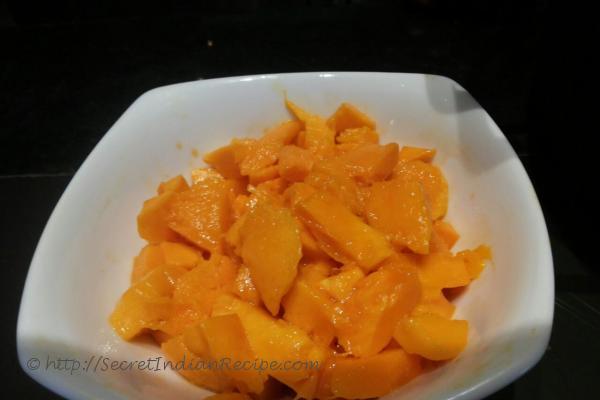 Ingredients:
• 1 cup Semolina /Rawa
• 1 cup Sugar
• 2 ½ cup Water
• 1 cup Alphonso Mango pulp
• Few strands of Saffron
• Seeds of 2 Green Cardamoms, powdered
• Few Yellow Raisins
• 3 tbsp Pure Ghee
• A pinch of Salt to taste
• Few sliced mangos for garnishing
Directions:
Dry roast the Semolina / Sooji/ Rawa in the pan. Continue the process until a light fragrance of the Sooji fills the air (about 3 min) and Keep aside. We do not want the sooji to turn brown or even a deep golden.
Heat 1 tbsp ghee in a pan and add raisins fry them until they bloat and start looking like the grapes.
Add water and the saffron. Once the mixture begins to boil, add pinch of salt and add Sooji . Stir continuously to prevent clumping up of Sooji.
Cook for 2-4 min until the sooji absorbs all the liquid.
Add Sugar and cook and mix well for 3 min. The sugar will dissolve.
Add the mango pulp and cardamom powder and mix well.
Mix 2 tbsp Ghee and cook until the halwa get the right consistency.
Switch off the gas and let it rest for about 5 min.
The dish is ready to serve.