Amra Ki Chutney (green June Plum Dip)
A sour and spicy Dip to have with fries.A healthy dish as it is full of vitamin C.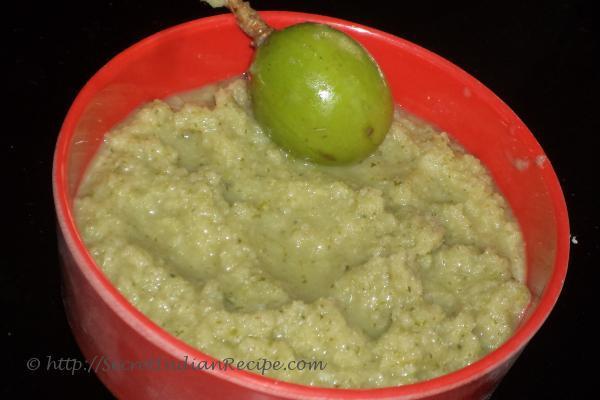 Ingredients:
Amra/green june plum-100gm
Salt - to taste
Garlic- 10gm
Green Chili-5gm
Coriander leaves-10gm
Directions:
Take a Mixer pot.
Add all ingredient into it. Grind it.
Make a fine paste, and your dip is ready.
Footnotes:
Serve with Wafers or Fries.