Amritsari Chole Masala (chickpeas Cooked With Indian Spices)
Indian Chole or Chola Masala is a very common dish and recipe. People all over India enjoy the spicy flavors of chole at least once in a while. Although not so popular in the south the North Indians love their chana masala. They have it with puris, bhaturas, rice and plain chapatti. Punjabi Chole or more precisely Amritsari chole are very popular in the region. Chole Bhature dhabas and small carts are a usual scene in this city. I have visited Amritsar once and tried chole bhature at small eating house. I fell in love with the masalas and flavors. They were delicious. There was one thing that put me off though, the black or the dark brown colour of the chole. So when I decided to try the recipe at home, I was sure I didn't want my chole to look the same but taste exactly similar for sure.
So here it is, my take on Amritsari chole. I have skipped one step here which gives the chana the black or dark colour, but the taste is not compromised. Hope you like this recipe. Leave your comments below.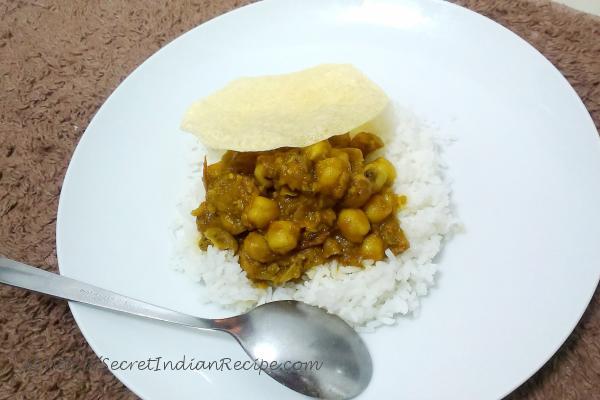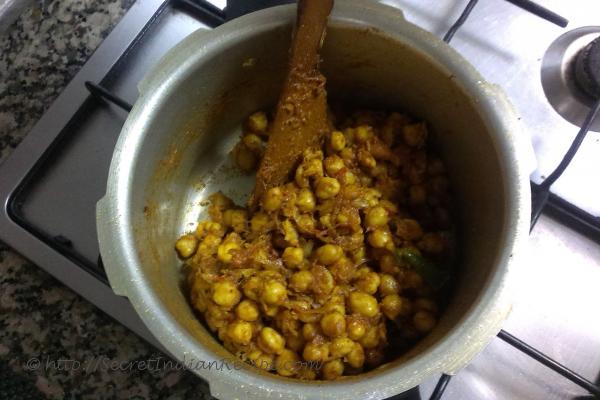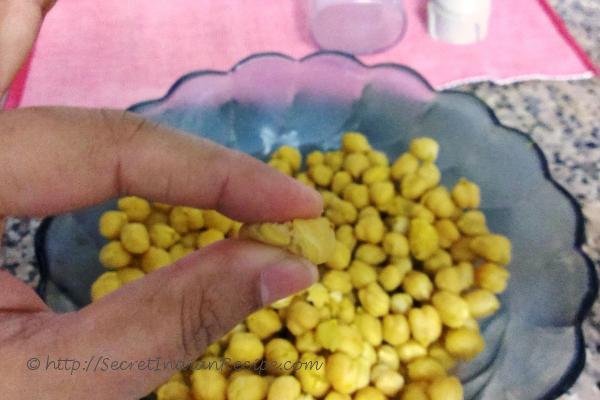 Ingredients:
Kabuli Chana (Chickpeas): 2 Cups (soaked overnight)
Cardamom: 2
Bay leaf: 1
Star Anis: 1
Cinnamon Stick: 1
Salt: 2 Tsp + To taste
Onions: 4 Thinly sliced
Tomatoes: 3 Chopped
Ginger: 1 Tsp finely chopped
Garlic paste: 1 Tsp
Garam Masala: 1 Tsp
Mango powder or Amchur: 1 Tsp
Dhana Jera (Coriander & Cumin powder): 1 Tsp
Fennel Powder: 1/2 Tsp
Turmeric: 1 Tsp
Red Chili Powder: 2 Tsp
Green Slit Chilies: 2
Oil: 4 Tbsp
Directions:
Transfer chana in a pressure cooker, fill the cooker with water until chanas are fully submerged plus top up a little more. Add half of the Turmeric powder, 2 tsp salt, cinnamon stick and bay leaf.
Pressure cook for 3 whistles or until chana is soft. Do not over cook the chana. The chanas should be soft but should retain their firm shape
Drain the water from the chana, keep about a bowl of water and discard the rest. You may continue to cook in the same pressure cooker or cook in kadhai. Heat oil
Add cardomom, onions and saute. Add 2 pinches of salt. Saute till onions they become soft nd turn pink. Add ginger and garlic, green chilies, turmeric and red chili powder. Mix all ingredients well. Cook for a min and add tomatoes
Saute for 2 mins and add remaining powdered masalas. (Fennel, cumin, coriander and amchur) Mix well. Cover and cook on low-medium heat for 10 mins
Check after 10 mins and see if the masala has started leaving oil from the side. If not cook or 2 to 4 mins more. If needed cook longer on low heat. Add salt as required
When the masalas start leaving oil, add 1 cup of water (drained from before). Now cook without the lid for 5 mins till the masala thickens
Add Garam masala and Turn off heat. Garnish with coriander leaves and serve hot with rice , puri or roti
Footnotes:
To get that black colour add one tea bag while pressure cooking the chanas