Amritsari Kofta ( Cottage Cheese And Potato Dumplings In Onion And Cashew Gravy)
Our next door neighbors are from Amritsar, Punjab. They have a extended family and whenever I go to their place, I usually find Aunty engrossed in cooking. Unlike in my family, their cooking is more elaborate. For us Makki ki roti and sarson ka saag, tandoori chicken or moong dal halwa is occasional delicacies but for them it is a regular affair. Aunty says' Khayenge nahi to kaam kaise Karenge'(If we do not eat properly how we will do hard work?) Actually, Punjabi community is known for their Food and all the hard work . Today I am going to share one of the recipes, Which I learnt from Aunty and which is not a typical Punjabi high fat and spicy recipe but is subtle is taste and requires less oil. The best thing is you can make it with easily available ingredients in your kitchen.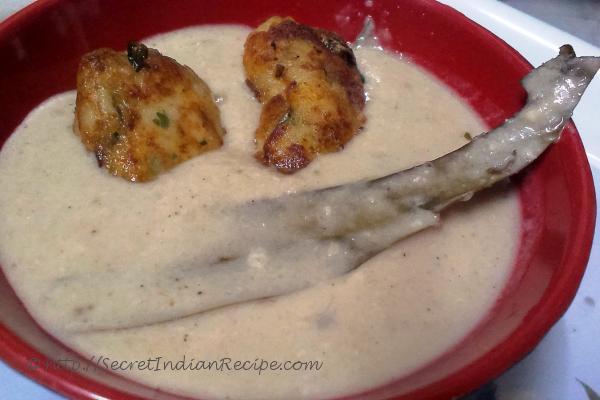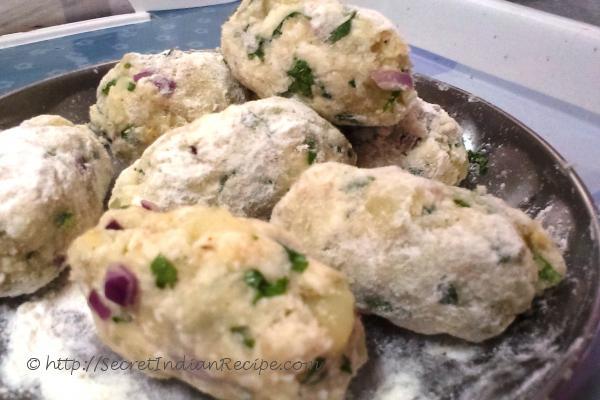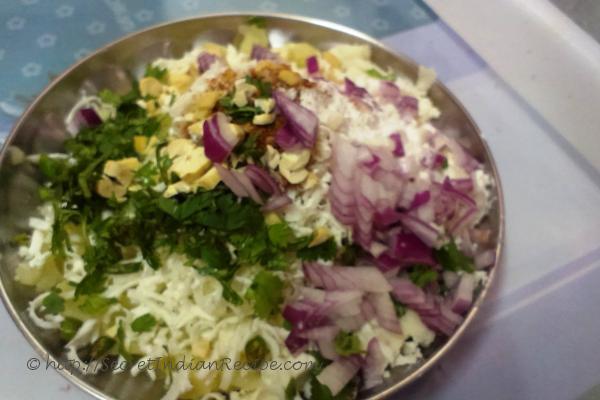 Ingredients:
(For Kofta)
Boiled Potatoes – 2 small sized/ 1 medium sized
Paneer (Cottage cheese) – 200 grams (Grated)
Garam masala powder – ½ teaspoon
Salt – 1 teaspoon
Onion – 3 tablespoon (Finely chopped)
Green Coriander Leaves – 2 tablespoon (Finely chopped)
Green chillies – 2 (Chopped)
Ginger – ½ inch piece (Chopped)
Maida – 2 tablespoon
Oil – 3 tablespoon for frying kofta.
(For Curry)
Onion – 2 medium sized
Ginger – 1 inch piece
Cashew – 3 tablespoons (soaked in water)
Green cardamom – 2 pieces
Bay leaf – 1
Garam masala powder – ½ teaspoon
Green chilies – 2-3 (Chopped)
Fresh cream – ½ cup
Salt – To taste
Ghee – 2 tablespoon
Directions:
Take a large bowl and mix mashed Potatoes, grated Paneer, chopped Onions, chopped green coriander leaves, chopped green chilies, grated ginger, garam masala, required salt and 1 tablespoon of maida.
Divide the mixture into equal parts and roll out the koftas. You can make rounded or oval shaped Koftas. Roll each kofta over the dry maida to and keep aside. Rolling the koftas over maida will prevent them from breaking while frying.
Grind onion and ginger together and keep aside. Likewise grind the cashew with some water and keep.
After the initial preparation, you can get ready for frying your Koftas. Heat oil in a pan and place two to three koftas at a time. Gently flip them occasionally till they turn golden brown.
Once all the koftas have been fried add the Ghee. As it melts, add the bay leaf and crushed cardamom. Follow it with the onion and ginger paste. Keep the flame low and fry it till it turns light pink and the raw smell evades.
Now add the garam masala and cashew paste and sauté for a minute over medium flame.
Finally add the salt and cream and mix. Let the curry simmer on medium flame for 2 mintues.