Rhomesecret Recipe: Ande Ki Mithaai
This dish was first made at Renaissance Mumbai, during RHomeSecret Season 4
This is a very famous and typical muslim bangalorean sweet dish which is made especially when the son in law of the family comes home :)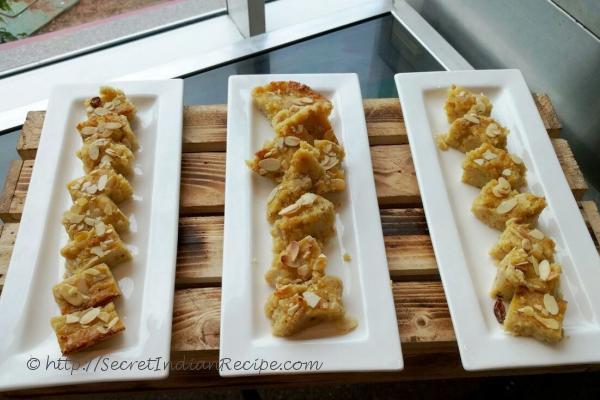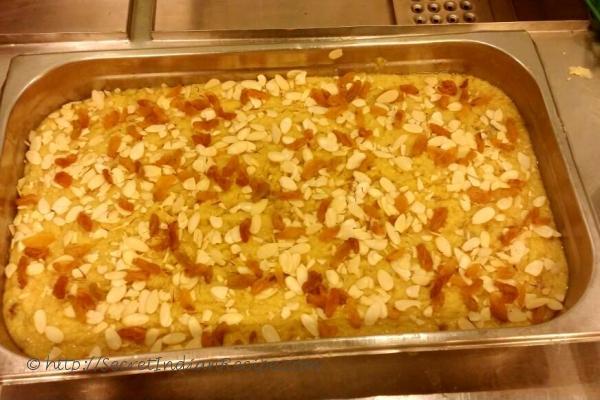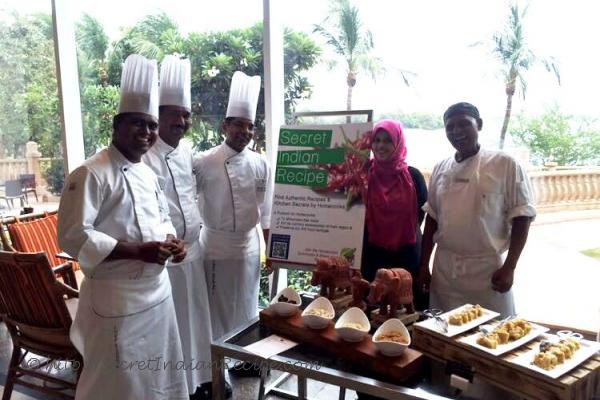 Ingredients:
12 Eggs
1/4 kg Badam paste ( Almond)
1 tbsp Kaju paste ( Cashew)
1/4 kg Khoya
1/4 kg Ghee
2 slices of White bread
600 grms Sugar
Pinch of Zafran ( Saffron)
Directions:
* Beat the Eggs.
* Blend the Khoya in the mixer into a fine paste and add to the eggs.
* Blend the badam and kaju paste and add to the eggs and khoya mixture.
Take a thick bottommed vessel and put in the ghee and the sugar...cook for 2 - 3 mins
Now add the above mixture of eggs, khoya, badam and kaju and cook (stirring continously) for 5 mins till it gets a little thick.
Put this mixture in a greased baking tray and put in the pre heated oven and bake @ 180 degree for 15 - 20 mins or till its done.
Fry sliced badam and kish mish in ghee and put it over the mix and bake. Once its done let it cool ...Cut into diamond shape and serve :)