Apple Halwa
A quick dessert with either Red Apple or Green Apple. Very few ingredients involved Milk & Sugar.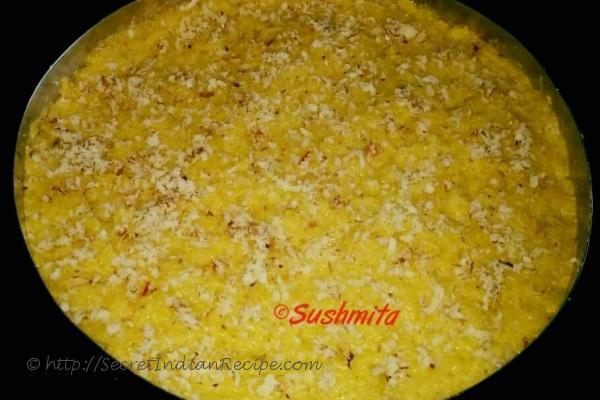 Ingredients:
Apple : 3 Grated
Sugar : 4-5 tsp (Depends On Sweetness Of Apple)
Milk (Full Cream) : 1/2 Litre
Kesar Strands : 4-5
Ghee : 2 tbsp
Elaichi Powder : 1/2 tsp
Dryfruits for garnishing
Directions:
Heat 2 tbsp. Ghee. Add grated Apple and keep on stirring on medium low flame till water content in Apple minimises.
Boil Milk and add to the mixture. Keep cooking on low flame till milk gets absorbed by the Apple and Halwa consistency is reached.
Add Sugar, Kesar pre-soaked in 1 tbsp. milk and elaichi powder. Stir well for 5-8 minutes.
Garnish with drufruits like almond , cashew or pistachio.