Seb Ki Kheer (apple Puding)
My Grandfather was fond of good but healthy food and thus my Grandma would spend lot of time in kitchen experimenting with food and creating new recipes. Apple ki kheer is one such recipe. She found the recipe on a local newspapar and then tried cooking it. First few attempts were in vain as the secret of this recipe lies in choosing the correct apple. If you are wondering why? then read below.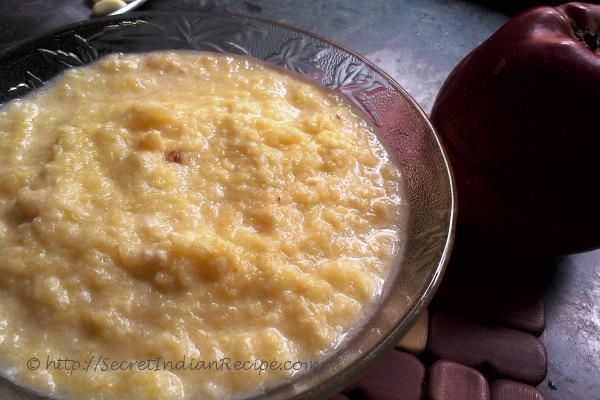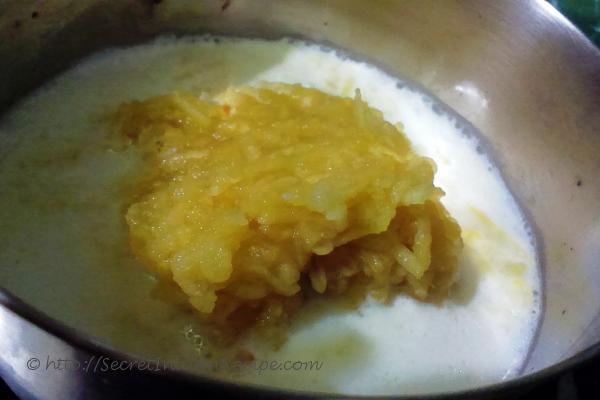 Ingredients:
Apple - 2
Milk - 500 ml
Cardamom Powder - a pinch
Sugar - 4 tablespoon
Directions:
Begin with boiling the milk in a wide pan. Keep the flame low and stir ocassionally.
As soon as the milk is reduced to half, peel and grate the apple and once done, put it in the boiling milk. Make sure your apples are sweet, by tasting it first before grating. Sour apple can spoil the milk.
Finally add the sugar and cardamom powder and cook for a mintue.
Switch off the flame and serve hot or chillied.
Footnotes:
You can add finely chopped walnut to enhance the taste. Apple and walnut combine well.