Arvi Ki Sabzi (stir Fried Colocasia With Onions)
A tasty Indian appetite. It is one of the finest source dietary fiber, ß-carotenes, and cryptoxanthin along with vitamin A.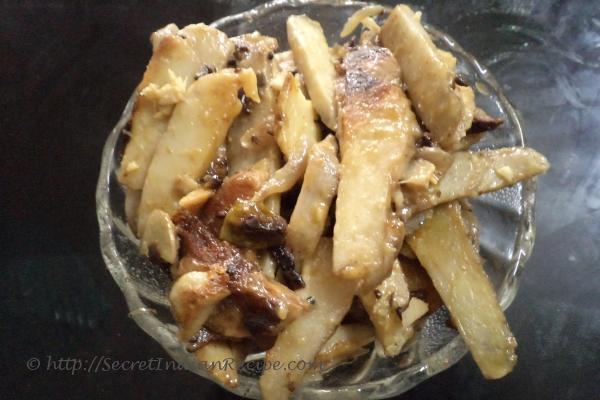 Ingredients:
Colocasia-500gm
Carom seeds-1 1/4 tbsp
Chopped onion- 2 tablespoon
Red chili powder-1/4 tbsp
Green Chili Paste- 1/4 tbsp
Salt to taste.
Directions:
Make thin slices of colocasia. Take a pan annd pour some oil into it and add carom seeds and onion into it.
Wait till the onion gets little bit brown in colour.
After that add the sliced colocasia into it and cook it at low flame and wait till it gets soften.
Once it gets soften add green chili paste, red chili powder and salt into it and mix it.
Cook it for few more minutes and dish will be ready.
Footnotes:
Pour some lemon juice on the top for some sour flavor.