Atta Cake ( Wholewheat Flour Cake)
Yummy cake made with whole wheat or atta. Great for dieters and those with sweet tooth as it has more fibre and very less fat. Easy to make and tastes great. #IndianDietRecipe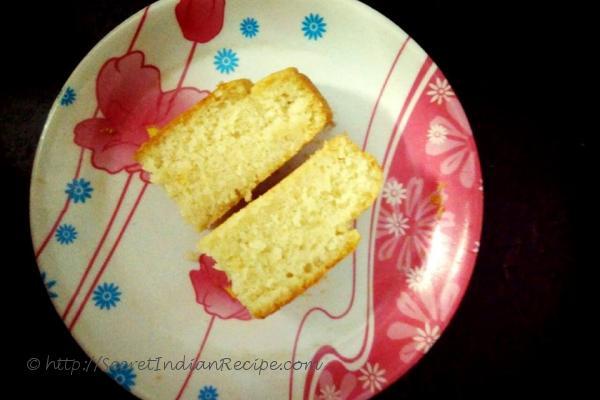 Ingredients:
Atta ( Whole wheat flour) - 1 and 1/4 cup
Cornflour - 1/4 cup
Cooking Soda - 1 tsp
Salt - 1/4 tsp
Sugar - 1 cup powdered
Milk - 1 cup
Oil - 1/2 cup
Vanilla Essence- 1 tsp
Tutti Fruity - 1/2 cup
Directions:
Preheat oven to 180 degree C. Line cake pan with parchment paper and grease it with oil.
Take tutti fruity in a bowl and add a tbspn of wheat flour and toss it well in the flour and set aside.
Take wheat flour, cornflour, salt, baking soda in a sieve and put in a bowl.
Add powdered sugar and mix well.
Make a well in the center and add in milk, oil, vanilla essence and mix well.
Add tutti fruity and mix well.
Pour this into the pan and bake for 40 minutes and check with a toothpick till it comes out clean.
Remove and cool and then cut into pieces.